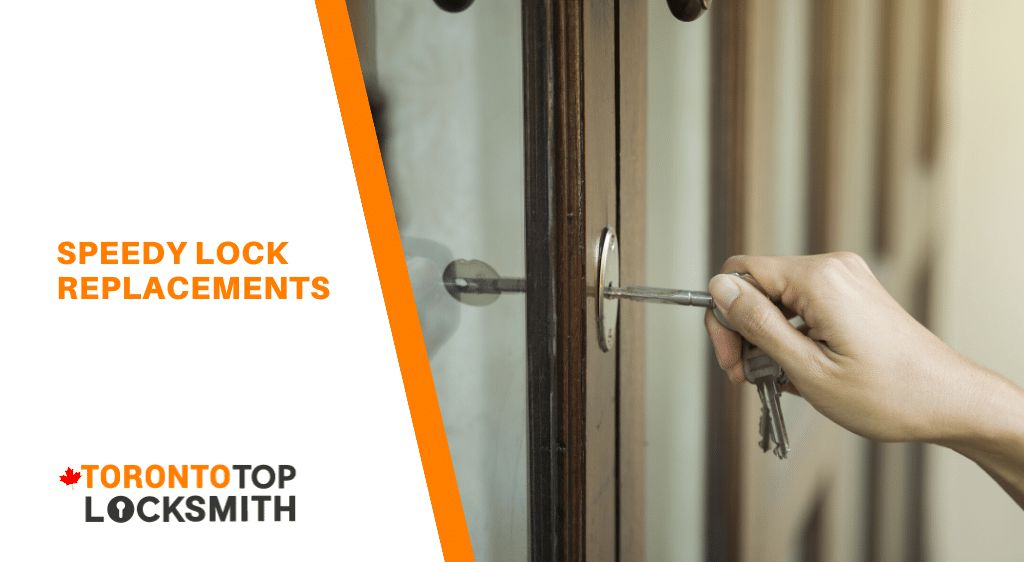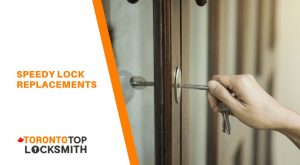 Alternative Lock Replacement Options For Front Doors That Are Better Suited For You
As a professional Toronto locksmith, one of the most common calls we get is to perform a lock replacement for front doors. Your entry door can be one of the greatest security features of your home or its biggest weakness. It largely depends on the type of locks you choose to keep your property and occupants safe. Here are a few questions that you should ask yourself before contacting your local locksmith in Toronto for a lock replacement.
Is a new lock really necessary?
The first thing you need to establish is whether or not a new lock is really necessary. Take a moment to consider the type of lock that is currently installed as well as the quality and age of this lock. If it is faulty or old, a new lock is usually ideal. If the lock is fairly new, you might just like to have it rekeyed so that nobody with an extra key can gain access to your property. You can also ask your Toronto locksmith about the quality of the locks in terms of security. If it's a lock that is easy to pick, you might want to upgrade.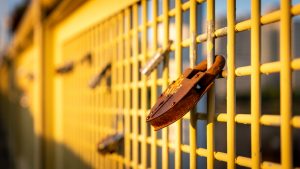 What type of lock will suit you?
You can ask any locksmith in Toronto and they will all confirm the value of a quality deadbolt on your entry door. A deadbolt paired with another lock on your door will give potential intruders multiple reasons to think twice about even attempting to break in. It's also worth taking note of crime in your neighbourhood and weighing your options accordingly. The riskier the area, the better your locks need to be.
Should I go keyless?
Technology has found its way into just about every area of our lives. This means that you also have access to Smart technology for your home security. Some locks can be unlocked with your SmartPhone while others require a code or fingerprint. Keyless systems are popular in commercial settings in particular. This is because they do not need to be rekeyed when an employee is terminated. You can simply remove their credentials from the system.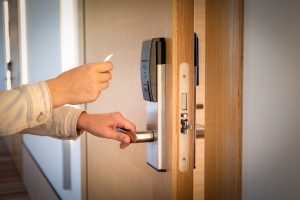 Which lock is the most durable?
High-security locks are made from the very best and most durable materials. They are also made in such a way that they are the most difficult locks to get around. The longer a potential burglar has to spend picking a lock, the less likely they are to try. While you might not be able to make your home impenetrable without turning it into a fortress, you can take all possible measures to detour intruders. Apart from this, the durability of the lock needs to extend beyond its resistance to forced entry. It also needs to withstand daily use. Take note of the materials used in the construction of the lock and ask about any warranties or guarantees.
How much will my new lock cost?
This is one of the first questions any Toronto locksmith is asked when it comes to a lock replacement for front doors. It makes sense since money is a huge deciding factor for many, if not all property owners. It should go without saying that the overall cost should be considered and not just the product cost. In other words, you will need to factor in the price of the lock along with the cost of the installation. Compare this to the value of your assets and how much you value personal security and you will have your answer as to whether or not a particular lock is worth it. Never underestimate the professional advice offer by a professional locksmith in Toronto. Expert advice can help you make the most informed decisions regarding property security.
Who should install the new lock?
There are many people out there who fancy themselves to be DIY experts. The fact of the matter is that it's not wise to take a chance and put your security at risk. No matter how great the lock is, if it is not properly installed, it will not do you much good. A poorly installed lock can also suffer excessive wear and tear which will cause it to fail sooner rather than later. Professional installations by a trained Toronto locksmith is the best option in terms of time, convenience and security. Remember to always research your locksmith before you hire them to rekey or replace a lock. They need to have the appropriate training, experience and a positive reputation.
At Toronto Top Locksmith, our expert team is always available for your Toronto locksmith needs. With a response time of 15 minutes, we really are just a phone call away! Not only do we offer full locksmith services, but we are also happy to provide you with professional advice and product information to help you choose the best locks for your property.
For dependable locksmith replacement for front doors in Toronto, contact us at (647) 479-7764.
Check out our other lock replacement tips:
5 Signs you need to change your locks
Everything you need to know about master key system