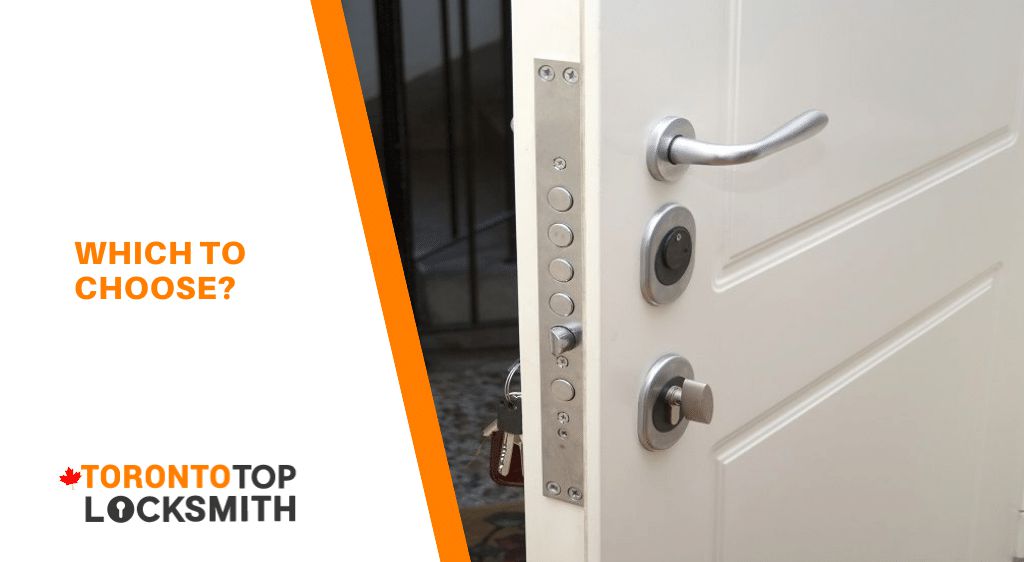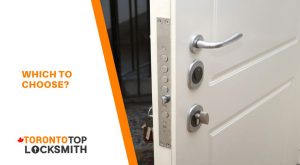 High-Security Locks vs Standard Locks
We all look for maximum safety and security when choosing locks. The issue of security is important in all areas including residential and commercial settings. This is because we all feel the need to protect ourselves as well as our belongings. A strong lock ensures maximum safety whereas a weaker lock is more easily compromised. If you are trying to decide between standard locks and high-security locks, keep the following points in mind.

How Do Intruders Gain Entry?
There are a few ways of working around basic lock systems. Intruders are often quite experienced in all three of the following methods:
Lockpicking: Lockpick sets are readily available. They are found both in stores and online. Some pick sets are better than others and the price reflects this. The right lock pick set makes short work of several types of standard locks. To pick the lock, you need to manually align the pins and turn the cylinders. There is no obvious lock or door damage. Remember, lock picking takes time! It's not like in the movies and usually takes about 5 minutes, at least.
Lock bump: Regular lock cylinders have pin tumblers. The tumblers match the key and, when aligned, the cylinder rotates to lock or unlock the lock. Bumping a lock means that the intruder inserts a modifier key. They then tap it to move the pin tumblers into place. Like lockpicking, there is no obvious door or lock damage. The cylinder or deadbolt is not usually damaged and this is a fast break in method.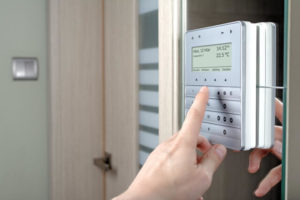 Drilling: Thieves target deadbolts without drill resistance. All they need is a cordless drill and your door is not much of a challenge. They use to drill to make holes through the cylinders. The lock is now disabled and, with some force, they can open the door. This method does leave some scars. Noticeable holes are the first clue.
Now that you understand how a thief might enter your home or business, it's time to find the best solution. In many cases, we tend to invest in high-security for commercial properties. Residential locks are often inferior in strength and quality which leaves your home vulnerable. High-Security locks are also more expensive but, if you want to protect your assets, they are a great investment.
Here are some benefits of installing these locks:

Resistant To Forced Entry
Locks are made of brass, bronze, or steel. These materials are durable and corrosion-resistant. The problem is not how they will hold up against the elements, but rather against a break-in. High-Security locks are designed to offer additional resistance. They hold their own even when a thief uses tools like saws, screwdrivers, drills, and chisels. In short, they are stronger and tougher to break. The sight alone of this kind of lock is enough to discourage thieves. They know it takes much longer to attempt entry and they are more likely to fail.

Pick and Bump Resistant
These locks offer significant resistance to two of the most common techniques – lock picking and bumping. In addition, they are also resistant to impressions. Inside these locks, the security pins trigger the internal pins. This added step in the locking and unlocking process blocks conventional break-in techniques.

Extra Features
Depending on the type of high-security lock, there are also additional features such as built-in cloud tracking, lock rekeying, and customization. Ask your local locksmith about the best residential locks for you.

Save Money
A durable lock is one that stands the test of time. The higher the quality, the greater value for money. Higher security locks cost more initially, but they are worth it in the long run.
At Toronto Top Locksmith, we specialize in providing a wide range of professional locksmith services. For reliable lock rekeying, residential, commercial, and high-security lock services, contact us at (647) 479-7764. Our team usually arrives within 20 minutes for all your emergency locksmith needs.
Check out our other information about high-security locks:
Which type of lock offers the best security?
Hi-tech lock specialists in Toronto