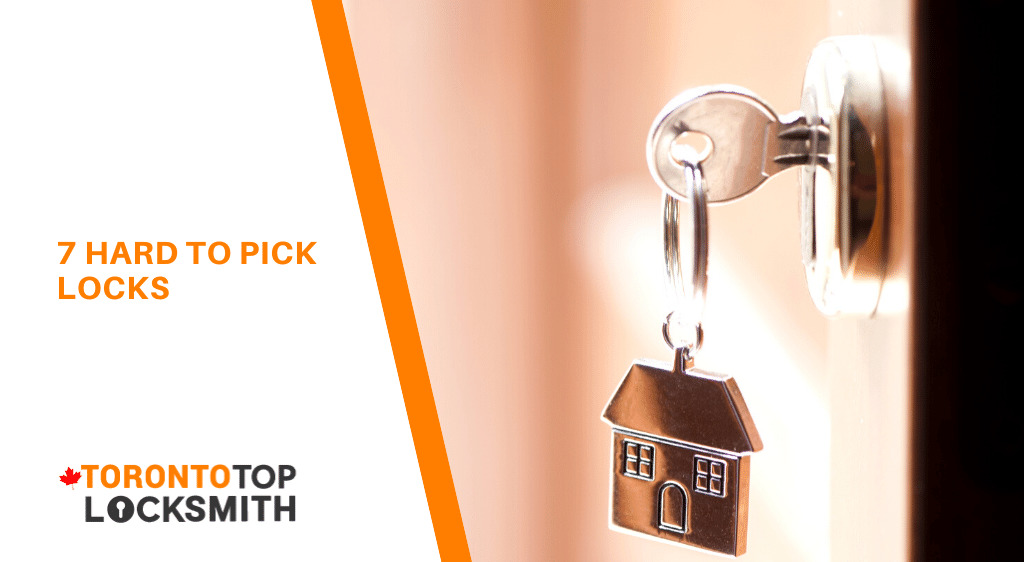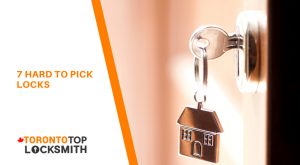 Best Locks for Home Security
Did you know that insurers provide discounts for homes with a solid deadbolt installed? One more reason to consider installing stronger locks on your doors. But the security of your home does not just start with a lock. More on that later.
There are two types of break-ins, forced entry and non-forced. Forced entry is usually the most common since burglars don't want to spend a whole lot of time picking the locks. Breaking the door open or drilling through the lock hardware is easier, and takes less expertise. Non-forced entry requires some lockpicking experience.
Therefore, the first line of action to prevent such unfortunate break-in is to install hard to pick locks. Here are some sturdy ones on the market that could be a great choice.
1.Kwikset Smartkey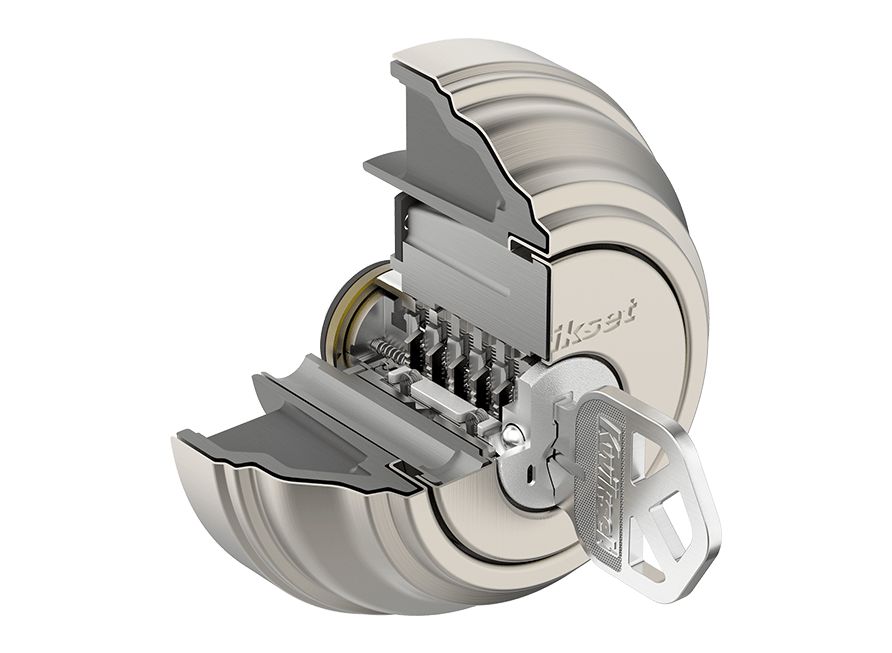 Kwikset is a regular feature in residences across North America. However, the brand has recently upped its game and brought to market a unique type of lock that has both the deadbolt and the doorknob. The difference, however, is the type of cylinder mechanism used in it. Unlike regular lock models, the internal mechanism of this lock makes it harder to bump or pick. 
2. One with Mul-T-Lock cylinders
Source
This brand is known to offer premium security and is well respected by locksmiths. Its high-security lock cylinder is one of the best in the market and can be installed onto any door lock or hardware. The brand takes extra measures to ensure safety. Only authorized locksmiths can create key duplicates and they will need the Official Key Order Card to do so. Without it, there can be no duplicates made. The best thing about these cylinders is that they work with standard locksets like Schlage, Weiser, Baldwin, etc. - therefore you can have a versatile lock of your style and choice.
3. Medeco and Assa Abloy
Both of these brands are known as the stronger brands in the market due to their complex features and configurations that are designed to prevent break-ins. Medeco Maxum 11*603 is a worthy contender and has a hardened cylinder which does not give easy access in case of forced entry. Assa Abloy is the security solutions expert that owns major brands of locks and hardware and also provides security solutions for commercial and large scale security installation. 
4. Schlage L9040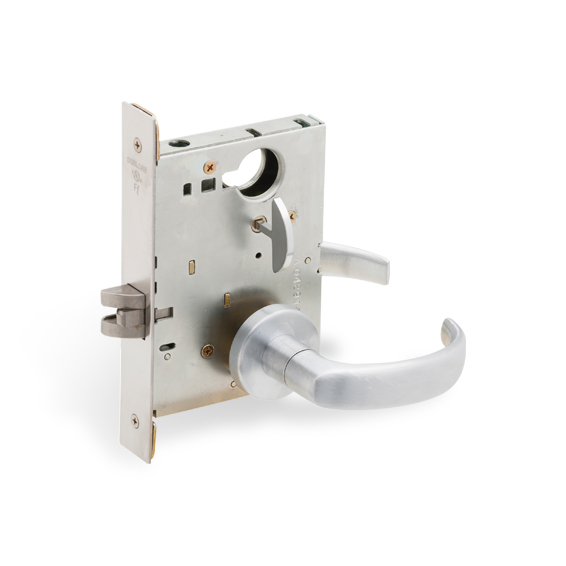 This Schlage grade 1 lock is designed to be tamper-proof and to withstand abuse without giving in. It comes with reinforced strike pallets which makes lock picking and tampering very difficult. They're used more commonly in commercial spaces, but they make for a sturdy addition to homes as well, if maximum security is on your mind.
5. Grainger Yale Privacy 8800 Mortise Lock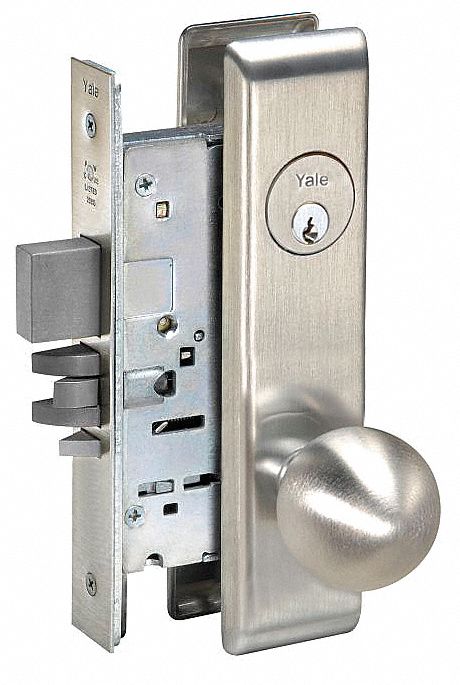 Most locks are easy to figure out. This one, however, has a seamless sleek design with no visible screws. Therefore, drilling into it or tampering to get through can be challenging with this Grainger Yale Privacy 8800 Mortise Lock.
6. Schlage Camelot Touchscreen
If you live in an unsafe neighbourhood, this would be a good addition to your main door. This Schlage Camelot Touchscreen comes with an alarm system that tracks lock activity and signals signs of tampering and forced entry. The touchscreen is sophisticated enough that your fingerprint smudges cannot be picked off to clone. Since it is a smart-lock system, it is connected to your phone and it alarms you of repeated attempts and monitors the time taken to open the door. Some great features to have when you are concerned about security.
7. HYT Chain Key
This is one of the craziest locks out there, and they are very rare to find. The distinction is a very particular key required to unlock it. It comes with a chain key that is loose and very delicate. It needs to be injected in a particular way for it to work. This lock can easily throw off burglars in an instant.
While these lock systems are superior and offer great security, they won't be fully effective, if other security measures are not taken care of. As mentioned earlier, for a lock to offer maximum security and stay tamperproof, the lock needs secure housing. The locks should accompany sturdier strike pallets, this prevents forced entry through drilling.
Moreover, the door itself should be made from strong and sturdy material so it's not easy to kick in to gain access. Even if the front door has superior locks installed and the other ways to gain entry are slacking in security measures, it does not make for a secure home. Make sure you are not tempting burglary by leaving your windows and other doors unlocked or using easy to pick locks. All of these aspects should be considered if you aim to make your home safer.
While this is a comprehensive list, it does not take into consideration your personal requirements. A professional locksmith would be the best source to guide you to upgrade your security.
Have more questions? We are happy to answer them.
At Toronto Top Locksmith, we aim to make our customers feel secure with their home and commercial security choices. For a free estimate, feel free to reach out to us.
Check out other home security tips: 
14 home security tips to implement if you live alone
7 tips to secure your home this summer when you are holidaying
The best ways to upgrade the security of your home