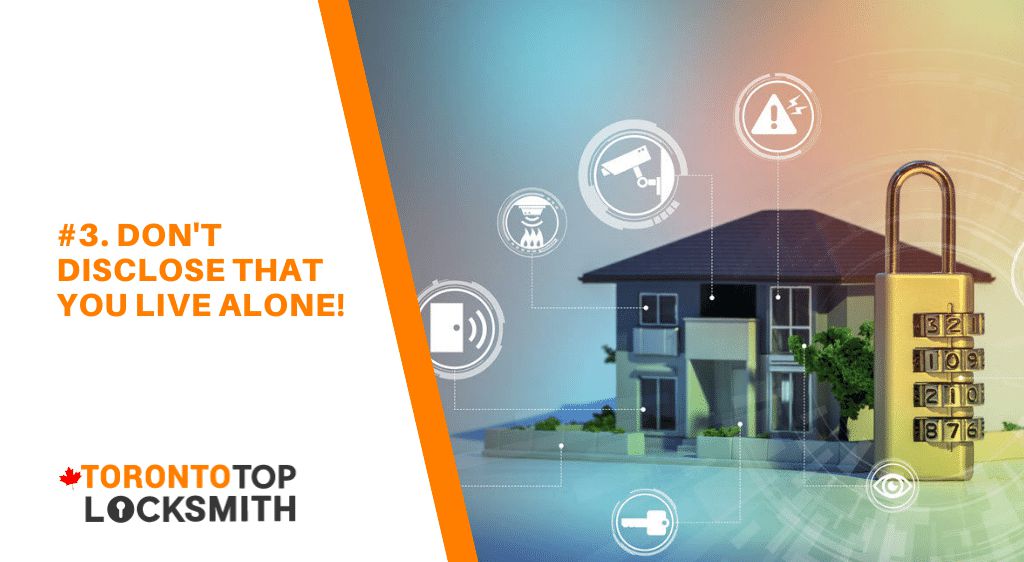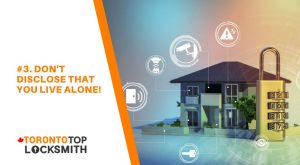 14 Home Security Tips To Implement If You Live Alone
Home security is always important and even more so if you live alone. If you live on your own, here are some great security tips that will help you rest easy.
1. Consider getting a dog
Dogs are great for many reasons. They offer company and comfort and they are the most powerful alarm. Even a small dog has sensitive hearing and will help keep burglars away. Certain breeds are known as home protectors but you should always consider the size of your property when choosing a specific breed.
2. Safety network
Make sure that you have several friends and family members who are aware of your usual routine. Encourage people you know to check in on you from time to time. You never know when you might need help but be unable to call for help yourself.
3. Don't disclose
Don't let everyone know that you live on your own. It's so easy for people to find out where you live and, if they know that you live alone, you almost instantly become a target. What they don't know can't hurt you.
4. Housesitters
If you plan on going away for a few days, you should ask a trusted friend or relative to either live in your home for the duration of your time away or they should stop by and spend some time at your home to create the impression that you are home. If a burglar suspects that you are not home or if they see that you have not collected your mail, they are that much more likely to break in.
5. Close the blinds or curtains at night
When the lights are on in your home, people can see you and everything in your room very clearly. They can determine your habits and where your valuables are located. Shut the blinds or curtains to prevent yourself from being watched. Some people shut the curtains when leaving their home but this kind of routine can tell potential burglars when you are out. Try not to stick to a strict routine as much as possible.
6. Close the windows
It might be tempting to leave a window open but this is an easy entry point. Depending on where you live, you should also consider installing window locks. Even though it might get hot at night, sleeping with your windows open puts you at higher risk and you need to decide whether or not you are up for a confrontation if a burglar gains entry. If not, you might want to invest in an air conditioner instead.
7. Lock changes and upgrades
If you have old, outdated, or worn locks, you might want to have them replaced. If you are moving into a new property, you may also want to have the lock re-keyed. You never know how many other people could have copies of the keys your landlord or real estate agent provided. Ask a professional locksmith about the best security options for your home.
8. Install security doors
Security doors are great for adding an extra level of safety. A burglar would have to get around the security door as well as the lock or locks on your entry door before they can enter. The sight of such a door is great for keeping thieves away.
9.Familiar with your neighbours
Become familiar with your neighbours. There is no substitute for an extra set of eyes. By watching your property, they are essentially protecting their neighborhood and you should watch their homes too. This is a mutual relationship and everyone can benefit.
10. Protect spare keys
Don't hand out spare keys to anyone and everyone. Do not leave them lying around and make sure that you keep track of all your keys on a regular basis. Don't leave your keys unattended. Particularly if you set your keys down along with any documents that include your home address.
11. Lock your doors
Get into the habit of securing your home when you come home. Don't wait until it's time to go to bed. If you are on the other side of the house, you may not hear somebody sneak in.
12. Lighting
Motion detectors with spotlights are handy for keeping burglars away. They can, however, also act up if there is an animal within range or even on a stormy night. Keep a flashlight handy at all times. You never know when the power may go out.
13. Alarms
You can choose between alarms with or without service. Since these systems are quite costly, it's important to do enough research before making your choice.
14. Trim the hedges
Make sure that all of your windows and doors are clearly visible with no obstructions like bushes and trees. This leaves nowhere for burglars to hide. If your home is open and all areas around your home are clearly visible, thieves will have no coverage while attempting to break in.
For expert locksmith services in the GTA, our speedy 24/7 service is just what you need for improved home security.
Check out other home security tips:
Moving into a new house? Here are 9 tips to make an easy transition
5 Signs you need to change your locks
The best ways to upgrade the security of your home
Alternative lock replacement options for front doors that are better suited for you