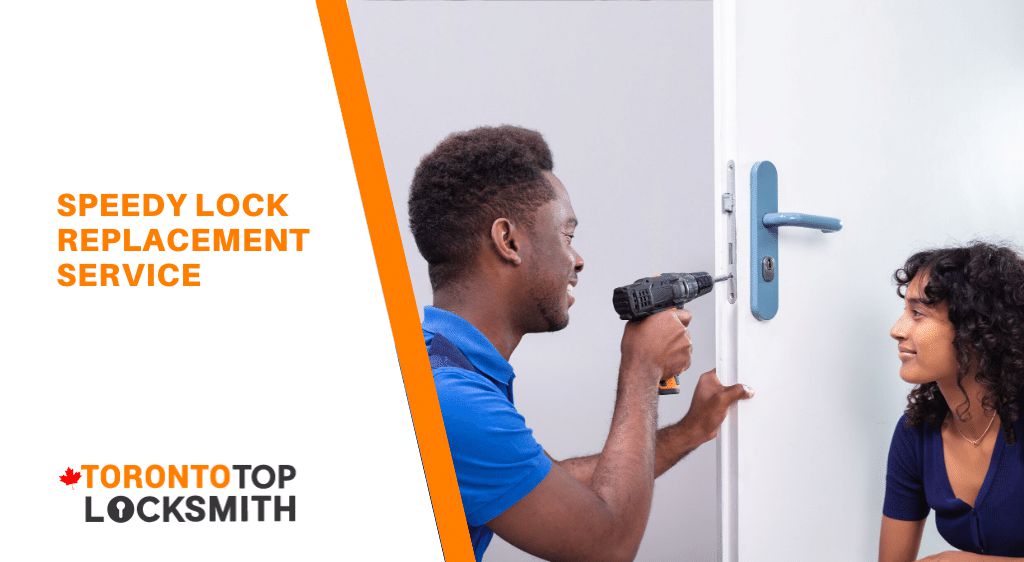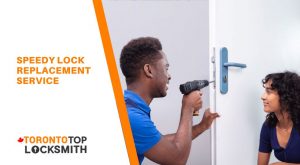 5 Signs You Need to Change Your Locks
The locks on your doors are one of the most important elements of home security. Of course, like any other security feature, your locks can become compromised. In which case, you might like to know whether you should have any of your locks replaced. If you answer yes to any of the questions below, you should call your local Toronto locksmith about fitting a new lock.
1. Have you moved into a new home?
If you move into a new property, there is no way of knowing for sure how many spare keys are out there. Duplicating keys is cheap and easy these days. Property owners and tenants often give extra keys to their closest friends or family just in case of an emergency. To prevent the risk of having your home burgled, you should have a locksmith in Toronto to perform a lock replacement on all exterior doors.
2. Have you experienced a recent break-in?
A break-in or even an attempted break-in is a major red flag in terms of your property security. The main reason for this is because break-ins often result in damage to the lock which makes can compromise your security. In addition, sometimes burglars return and, if they find the same lock on your door, they will know what they are dealing with and this will make them that much faster at breaking in. A new lock will make your property more secure and help you rest easier at night. Be sure to have a Toronto locksmith perform the lock replacement so that it is perfectly installed.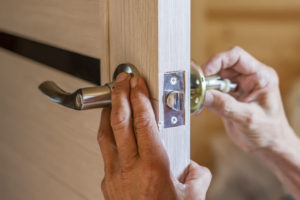 3. Are your keys missing, lost or stolen?
Whether you have lost your keys or you know that they have been stolen, it is very important that you replace your locks right away. If you are absolutely positive that you have lost your keys inside your home, then you can have new keys cut. On the other hand, if you do not know where your keys might be, a new lock is often the best course of action. It is also worth considering the benefits of lock rekeying versus replacement, and consult your locksmith in Toronto for a professional opinion.
4. Are your locks old and worn out?
Old locks are a serious security risk since they are easy to pick and far more likely to get stuck which could result in you ending up locked out of your home. If you notice rust or if you feel like the lock is difficult to operate, it's only a matter of time before the lock lets you down. Replacing your lock will improve your security and set your mind at ease.
5. Do you need a master key system?
If your property has multiple entries and you are tired of carrying around many keys, you might prefer a master key system. While this might sound simple, it is important to note that your doors need to have the same type of lock, in order for a master key system to be implemented. If not, you might need to have one or more of your locks replaced so that they all have the same system inside.
Choosing the best new locks
When it comes to a new lock for your home, it's important to understand exactly the kind of security you can expect. Each lock is different and this is where quality is going to matter more than you may realize. If you are considering replacing more than one lock in your property, you could make the most of this situation by opting to upgrade with high-security locks. High-security locks are an excellent choice since they are made from more durable materials and they are designed to offer superior resistance to lock picking. It is important to note that there are many different types of high-security locks out there hence if you are not sure which one to choose, you can always ask a locksmith in Toronto for expert advice. It's not just about choosing the right brand but also the right lock to suit your needs, lifestyle and budget.
Professional installation
Finally, don't underestimate the importance of professional lock installation. Locks need to be fitted properly in order to be the most effective. They also need to line up perfectly in order to prevent excessive wear and tear from regular use. A trained and experienced Toronto locksmith can offer everything from lock selection advice to removing the old lock and replacing it with a new one. This is just as important when it comes to electronic locks and key operated lock systems alike.
For professional lock replacements and expert advice regarding the most secure locks on the market, contact our team at Toronto Top Locksmith. We are just a phone call away at (647) 479-7764 and our team is available 24/7 for any lockout emergencies throughout the Greater Toronto Area.
Check out other lock security tips:
Moving into a new house? Here are 9 tips to make an easy transition
The best ways to upgrade the security of your home
6 Reasons to get your locks rekeyed for added safety
Avoid break-ins with these easy tips
Lock rekeying: is it safe and how is it done?