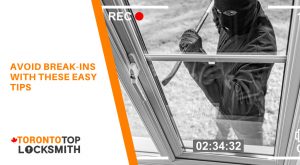 Avoid break-ins with these easy tips
Break-ins are unpredictable and you simply never know when your home could be targeted. All the more reason to ensure that you are as prepared as can be. Here are some essential tips to secure your property and keep potential intruders at bay. Remember, if your home is targeted, you should report the matter to the authorities and contact a locksmith in Toronto to perform the necessary lock repairs or replacement.
Lock up tight
You cannot expect your locks to protect your property if you do not use them. Simply put, you should always lock your property when leaving your home and when you go to bed at night. Even if you think that you live in a 'safe' neighbourhood, it's better to play it safe. 
Secure your valuables
Keep a safe or lockbox in a secure area out of sight. In this box, you can place all of your smaller valuables like cash and jewellery. If you are not sure what type of safe is best to suit your needs, ask your Toronto locksmith for some advice. 
Change your codes
Just like you should change your passwords online regularly, so too should you change your passcodes on electronic locks on a regular basis. Make sure that you let everyone in your household know when you change these passcodes.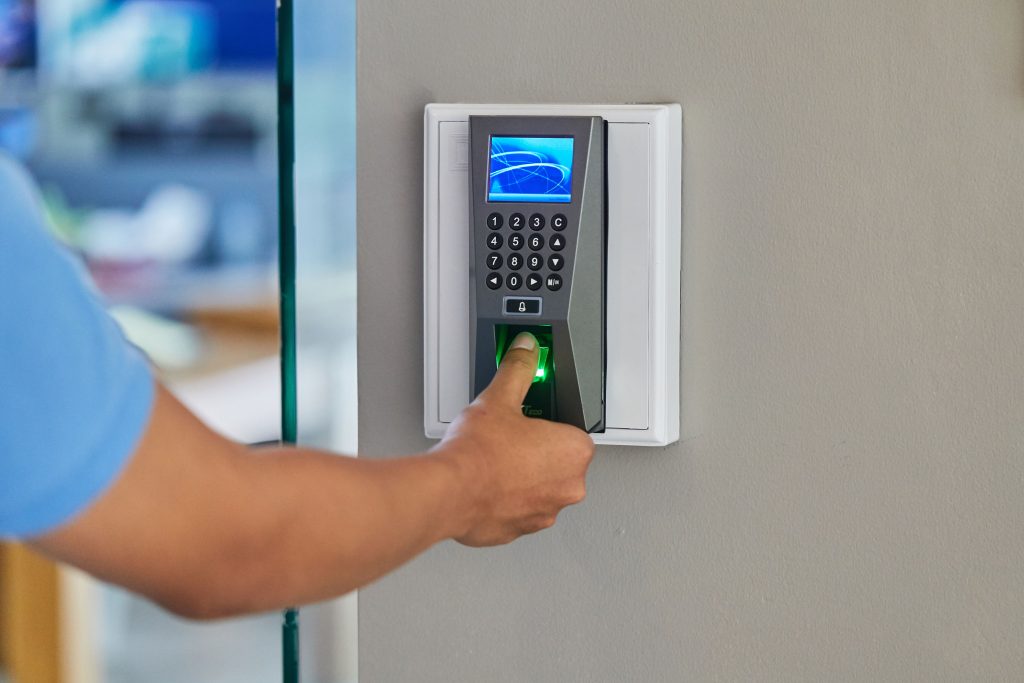 Use window coverings
Thieves will usually take a few days to scour your neighbourhood in search of a property that is 'worth' breaking into. They will also monitor your comings and goings. Keep your blinds or curtains closed as much as possible so that they cannot spot any valuable items at a glance. 
Exterior lighting
Lights with motion sensors are great during the night since they will turn on as soon as somebody approaches. If they try to gain entry, they will not have the cover of darkness on their side and they can easily be spotted by your neighbours. 
High-security locks
Ask your locksmith in Toronto about fitting high-security locks on your doors as well as any other methods for securing sliding patio doors, windows and any other potential points of entry. Upstairs windows and balcony doors should also be secured.
Do some gardening
Trim back trees and hedges that offer burglars cover as they pick or break a lock. If they have no place to hide, they are less likely to target your home.
Cameras and alarms
Cameras that offer remote monitoring are great since you can keep an eye on your property from a distance. If you go away for a weekend or more, you can check in on your home to make sure that everything is safe and sound.
Don't make any online announcements
People love to brag about going away on holiday but this can make your home an easy target. Instead of posting photos and videos while you're away, hold off and wait until you return. You can still show off your fabulous holiday but just wait until you are home.
Have a neighbour check in
If you have a neighbour, friend or relative you can trust, you can give them a key to your property and have them come in and check up on things. Have them remove mail from your mailbox, water the plants and spend a bit of time at your home to create the impression of movement. 
Don't hide keys
Hiding a key under a rock or potted plant nearby might have been a good idea years ago but this is just no longer the case. Avoid keeping extra keys hidden and, instead, you could give somebody you trust a spare key in the event of an emergency. Remember, even if you are ever locked out of your home, you do not need a spare key when you have a Toronto locksmith just a phone call away!
These are a few handy tips that will help keep your property and assets safe when you are not at home. Remember to use these tips even when you are stepping out for a few hours. If you notice that any of your locks have been tampered with, you should avoid entering your home. Call the authorities and, once they have done their part, you can contact a locksmith in Toronto to ensure that your home is properly secured.  Remember, Toronto Top Locksmith is available 24/7 and you can reach us at (647) 479-7764.
Check out other home security tips:
Toronto Locksmith tips: how to fix a broken lock
How to protect older homes and make them safer