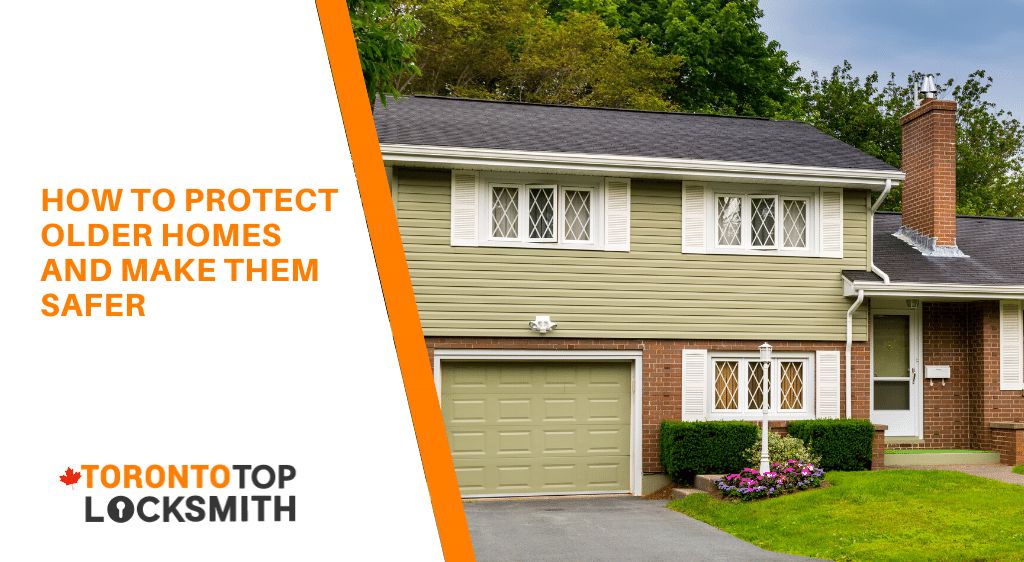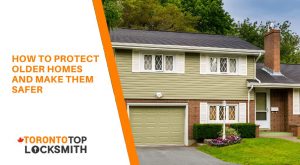 How to Protect Older Homes and Make Them Safer
As Toronto locksmith professionals, the most common concern that we are faced with is security. Older homes and properties usually have some wear and tear that affect the security of your loved ones and these need to be taken care of at priority. Older homes and properties are particularly vulnerable. They are often fitted with outdated locks and security systems. This is why it is important to keep these great tips in mind for improved property security.
Windows and doors at older homes need to be inspected
Many older properties still have wooden window frames which are fairly easy for burglars to work around. No matter how great the lock is on your front door, if they see an entry point through a window, this is the spot they are likely to target. The same can be said for warped doors. Wooden doors are particularly vulnerable to warping because of the effect water and temperatures have on this material. When a door does not close properly, the lock may not be as effective as it should be and this makes it even easier for an intruder to gain entry.
Worn locks at older homes need to be replaced
It should come as no surprise that old homes often have old locks. Locks do not last forever and they all experience wear and tear. Even if you don't notice any problems now, if your locks appear old, you may want to have them replaced. If you are unsure, ask your local locksmith in Toronto to evaluate the condition and security level of your current locks. They will be able to help you understand the pros and cons of your current locks and whether or not it is time to have them replaced. Usually, if the locks are worn, replacing them is a good idea so that you don't end up locked out of your property. Worn locks are also easier for thieves to pick since they will not usually put up much of a 'fight'.
Common to find outdated locks at older homes
Locks and security systems have changed significantly over the years. This is mostly due to the fact that crime has steadily risen everywhere and burglars have become wise to several lock systems and mechanisms. The more familiar they are with these systems, the easier they are to pick. So, in this case, you might need to have your Toronto locksmith replace those old locks with new, high-security locks. High-security locks are great for improving safety and detouring would-be intruders. They are also made from the highest quality materials which mean that they are designed to withstand regular and frequent use. High-security locks are also resistant to picking which means that the sight of them alone is usually enough to discourage break-in attempts.
Lock rekeying
If you move into an older property and the locks are in good shape and they offer sufficient protection against break-ins, you might want to consider having your lock or locks rekeyed. You never know who could have a spare key to your property and it's simply not worth the risk.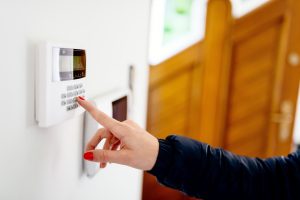 Alarms and sensors
In addition to your locks and deadbolts, you can also secure each possible entry point even further. By installing sensors on all windows and exterior doors, you will ensure a fast response from the relevant authorities should somebody try to break in. While some people choose loud alarms, others prefer silent alarms. It's best to consult an expert before choosing an alarm system for your home. There are several options with various security features designed to cater to different needs and preferences.
Exterior factors
Any locksmith in Toronto will confirm that it's not only about the types of locks and alarms that you fit inside your home but external or exterior factors as well. If you have a secure lock fitted but your neighbours don't have a clear view of your front door, it will not matter much. Lack of lighting and overgrown foliage provide the perfect cover for an intruder. They can prowl before the break-in and visually scour your property before making their move. The best thing to do is to install exterior lighting so that anyone passing by will notice a burglar. You can also trim back your trees and bushes so that they don't have anywhere to hide. Remember, that nosey neighbour might get on your nerves from time to time but they can be a real asset too. These kinds of neighbours take note of anything and everything out of the ordinary.
Professional security evaluations
A professional locksmith in Toronto is familiar with the different types of locks available as well as the various vulnerabilities of old and new properties alike. Having an expert inspect your home can provide you with the precise insight you need in order to make meaningful security upgrades.
Contact Toronto Top Locksmith at (647) 479-7764 for professional local locksmith services anywhere in the Greater Toronto Area. Our goal is not only to provide speedy service, but we are also happy to offer details regarding different types of locks and brands.
Check out other home security tips: 
Improve home safety by securing your windows
14 Home security tips to implement if you live alone
6 Reasons to get your locks rekeyed for added safety