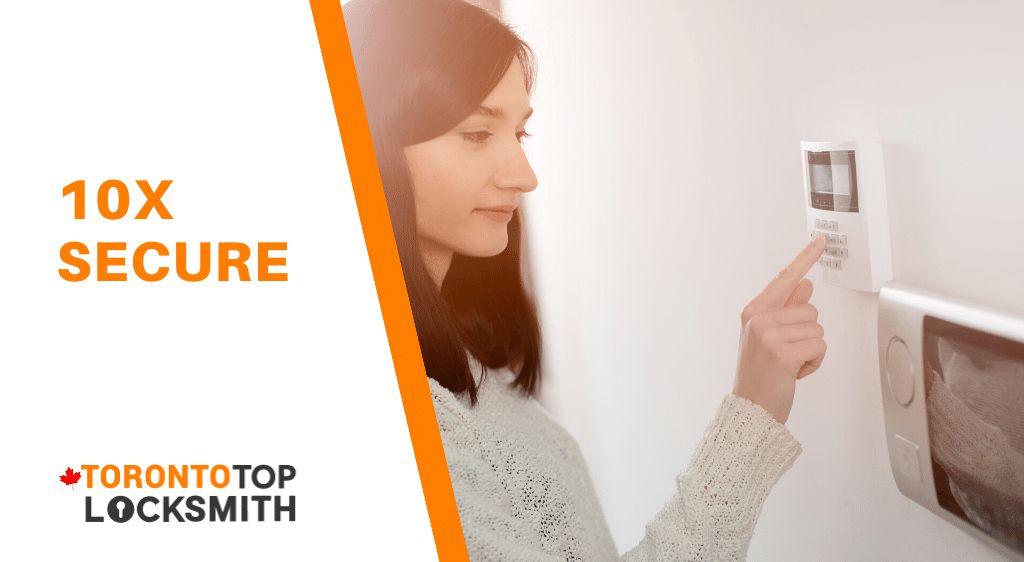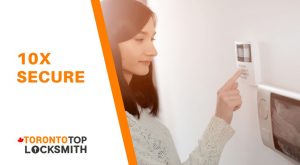 The Best Ways to Upgrade the Security of Your Home
Home security is important for a number of reasons. Not only do you want to protect your belongings, but you also want to keep yourself and your loved ones safe. Regular security checks and upgrades to your property are ideal for detouring potential burglars. Here are some great home security upgrade tips from our expert Toronto locksmith team.
Secure your windows
Even if your entry door is virtually burglar-proof, poor window security can make your home an easy target. Fortunately, you can secure your windows by installing window locks. Pin locks are affordable and easy to install.
Exterior lights with motion detection
Intruders look for homes that offer a fairly easy way in and enough darkness and foliage to conceal their actions. If a burglar has no place to hide, they are far less likely to even attempt breaking in. As any locksmith in Toronto will confirm, proper exterior lighting (at night) and cleaning up your yard can make all the difference. Lights with motion detection are ideal. If a potential burglar does approach your property, the light will turn on and reveal their location.
Alarm system
There are so many types of alarm systems from which to choose. Some systems are silent while others make an extremely loud noise. Sensors can be installed on doors and windows and they should be installed on upstairs windows and balcony doors too. You never know how an intruder may gain access which is why all windows and doors need to be secured.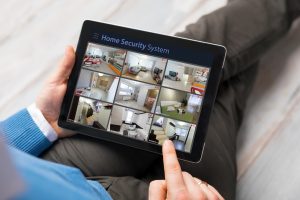 Wireless Home Monitoring
If you like to keep a close eye on your home when you're out or out of town, you can rely on wireless technology. You will need to install cameras in various areas of your property and this will allow you to monitor your home from your mobile device.
Added security for deadbolts
Deadbolts are good for improving home security but you can take it a step further by securing your deadbolts with a special protection device that you can slide on and secure. It will prevent the deadbolt handle from turning which means that it cannot be picked.
A stronger entry door
Make your door even more resistant to intruders by reinforcing its weakest part – the jamb. You can do so by installing a tough and durable strike plate. Use extra-long screws for even more strength. If you already have a strike plate, you should check the thickness and quality. It might need to be replaced.
Safer patio doors
Patio doors can be some of the most vulnerable points of your home. Some homeowners use a long and sturdy stick (like a wooden broomstick) to block the door from opening. There are other options such as a foot lock. This kind of lock has a bolt that fits inside a grommet to hold the door in place. Similar locks can be placed at the top of the patio door. In both cases, the door can open up to 3 inches but this does not compromise your security.
grommets in the track for the pin to slide into.
Install a safe
It's also worthwhile keeping your valuables in a safe inside your home. Not only do you need to choose the right spot for your safe, but you also need to choose the right type of safe. A professional locksmith in Toronto can help by providing you with expert advice and information on various products so that you can make an informed decision.
Replace old or worn locks
Worn, old or damaged locks should be replaced sooner rather than later. Not only can these locks fail and you could end up locked out of your home, but your home is also more vulnerable. Older locks are easier to pick since they are not as complex and they are not usually made from particularly durable materials. Ask your Toronto locksmith about the best lock replacement solutions for your home.
Install high-security locks
High-security locks are a great investment. There are different types of high-security locks on the market and this means that there is something to suit everyone. Our professional team will gladly provide you with information on several types of high-security locks and we are happy to provide our professional opinion too. High-security locks are the most resistant to picking and this is often enough to detour potential intruders. They are normally more expensive than other locks but they are designed to last even with regular and frequent use. It's also important to note that a professional locksmith in Toronto should always perform the installation since these are far more complex systems.
At Toronto Top Locksmith our team always puts the safety and security of our clients first. You can depend on us for speedy and professional service every time. No matter the time our emergency locksmiths in Toronto are available to take your call. Call us at (647) 479-7764 and our team will be at your door in no time. We also offer services in Kleinburg and Richmond Hill.
Check out other home security tips: 
Improve home safety by securing your windows
14 Home security tips to implement if you live alone
How to protect your home in toronto