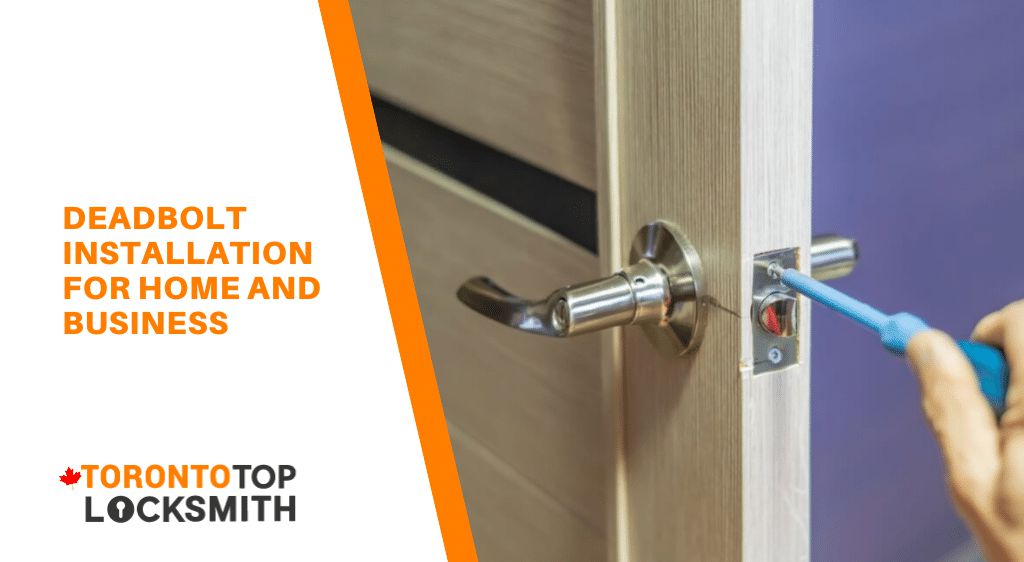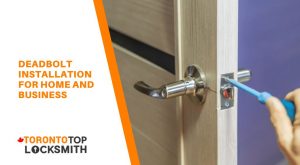 Do You Need To Replace Your Deadbolt Lock?
Deadbolts are known for being an impressive addition to residential and commercial security. That said, sometimes home and business owners feel like they should replace this lock. There are a number of reasons why you should replace a deadbolt as well as reasons not to. Before you remove any deadbolts, ask yourself the following questions.
Why do you want to replace a deadbolt?
If the deadbolt is broken or malfunctioning, it is a good thing to have it replaced. It's important to find out why the deadbolt is not working properly so that you can avoid this problem in the future. Your original lock may not have been suitable for the door or it could be of poor quality. These are things you can discuss with your local locksmith.
If you want to improve security, it's important to know how much pressure the current lock can withstand. This way, you can shop for one that can withstand more pressure and is, therefore, more resistant to force.
Some people like to remove deadbolts purely for aesthetic reasons. While they might not be the most attractive of locks, they offer superior security. Removing the lock can compromise your overall safety. A deadbolt should never be replaced with any other type of lock. You should only ever replace a deadbolt with another deadbolt.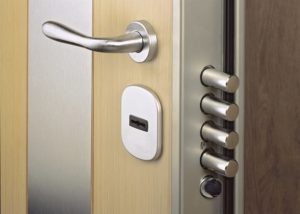 What type of door do you wish to secure?
Different types of doors require different types of deadbolts. For example, a glass door requires a double cylinder deadbolt. If you use the wrong type of lock, it will make it easier to break in. For hollow-core doors, a deadbolt won't make much difference because the door itself is so easy to break. If you want to improve security, first replace the door.
Are you adding other locks to the door?
In most cases, doors that are designed to be compatible with deadbolts already have pre-drilled cross boreholes. If the door does not have this, it might not be suited for deadbolts. If you are installing a deadbolt, make sure that the door has a solid core. Every hole you drill into a door makes it a little bit weaker. So, even if you think that adding several locks will improve security, all those holes can weaken the door.
Have you measured the door properly?
It's important to measure the door before ordering any locks. This includes the thickness of the door! These measurements will help you determine which locks will fit. Not all locks fit all doors. If you are unsure, have your local locksmith inspect the door and make the appropriate recommendations for maximum security based on your personal needs.
How about additional upgrades?
If you are replacing the deadbolt, you might as well consider additional upgrades while you're at it. For example, you can add longer screws and extra hardware protection to improve the overall security and stability of the lock.
Have you considered an electronic deadbolt?
Many people choose electronic deadbolts due to their convenience, improved security, and greater aesthetic appearance. These are all factors you need to consider along with your budget. Electronic locks have a higher price tag and it may or may not be a suitable option at this time.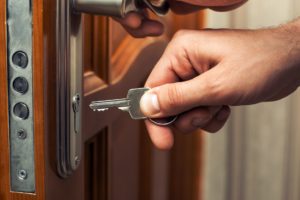 Where to buy a deadbolt lock?
If you want an exact replacement, you can usually find a suitable replacement at your local hardware store. If you want to install a new deadbolt or improve security, you may require some professional advice. The best person to ask is a skilled locksmith. Not only are they familiar with different brands, but also the pros and cons of each type of lock on the market.
Do I need a locksmith to replace a deadbolt?
All locks can be tricky to remove and replace. Deadbolts are no exception and they require special tools. Not to mention the fact that an experienced locksmith has the necessary training and experience to get the job done quickly. If locks are incorrectly removed, you can cause serious damage to the door. In addition, if the new lock is not installed properly, it may not work or it could become damaged after minimal use. The lock does not merely need to fit in the door. It needs to be properly lined up with the corresponding frame and wall. This is why sagging doors are difficult to lock and need to be realigned or replaced. A poorly installed lock will endure far more wear and tear. You may end up with a lock that is stuck in the locked or unlocked position. Either way, it does not bode well for your security!
At Toronto Top Locksmith, we specialize in providing professional locksmith services to residential and commercial properties throughout the Greater Toronto Area. Contact our team at (647) 479-7764 for trusted emergency locksmith service anywhere in Toronto.
Check out our other lock replacement tips:
Toronto locksmith tips: how to fix a broken lock
Lock rekeying: is it safe and how is it done?
5 Signs you need to change your locks
Difference between rekeying locks and changing locks
Alternative lock replacement options for front doors that are better suited for you