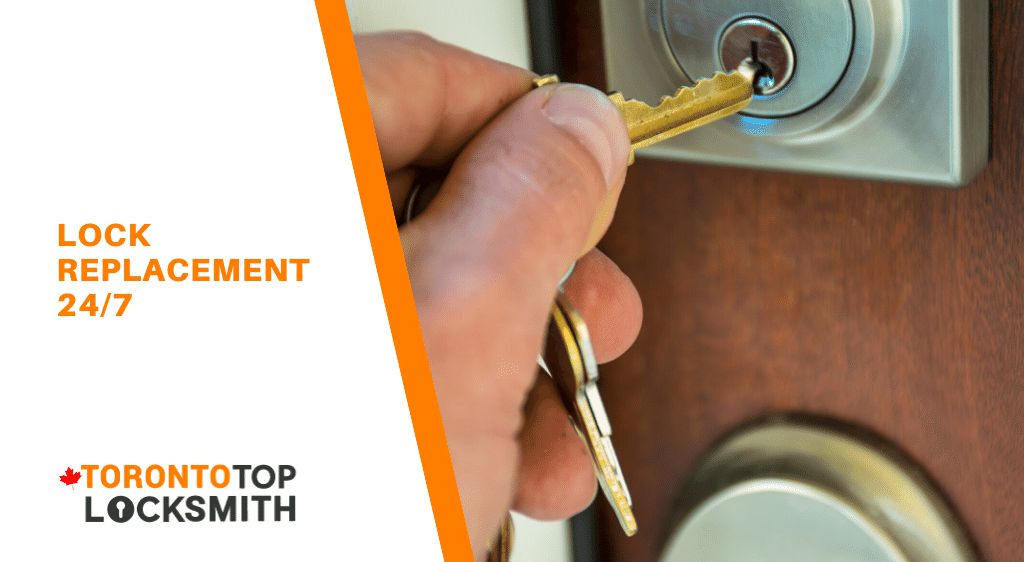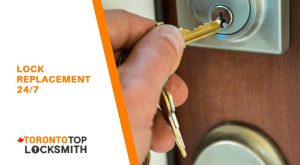 Difference Between Rekeying Locks and Changing Locks
Security is an essential feature of any property – both residential and commercial This is why it is so important to choose the right security systems and locks. One of the most frequently asked questions that we as Toronto locksmith experts receive is whether a lock should be rekeyed or replaced. The answer to this question is not as straightforward as choosing one over the other. It's about understanding the difference between the two and catering to your specific needs.
The difference between rekeying locks and lock replacement
A lock replacement is exactly what it sounds like – replacing or changing the lock. This means that the old lock will need to be removed before the new lock is fitted and you will have new keys for your new lock. Rekeying, on the other hand, is a more specialised service that requires the assistance of a locksmith in Toronto rather than a DIY attempt.
Rekeying basically means that you will maintain your lock but the tumblers or key pins inside the lock will be rearranged. This means that your old keys will no longer work on the lock and you will receive new keys instead. Rekeying a lock might sound like a time-consuming process but, for a professional Toronto locksmith, it does not take more than a few minutes. Provided, of course, that the locksmith has the proper training, experience and tools.
It is also worth mentioning that, while rekeying is fairly quick, if you have lost your keys, the lock will need to be picked and this can take a bit more time depending on the type of lock. Rekeying does not make the lock any more or less secure. It simply changes the arrangement of the pins so that you cannot use any old keys to open the lock. When it comes to price, rekeying is cheaper than replacing the entire lock. Replacing a lock also means that you need to choose the right lock to fit your door.
When rekeying the lock is the best option
As any professional locksmith in Toronto will confirm, rekeying is a helpful service that can offer a number of benefits including saving you time and money. If you are trying to decide between rekeying locks and lock replacement, remember that there are a number of circumstances that are particularly suitable for rekeying.
For starters, if the locks are fairly new and they work well, you may only need to have the lock rekeyed for security reasons. This is important when moving into a new property, if you have lost a key or if you are concerned that somebody who has a key may have ill intentions. It can also prove beneficial if you are looking to implement a master key system so that you only have to carry a few keys rather than a large bunch. Of course, in order for this to work, all of the locks need to have the same design.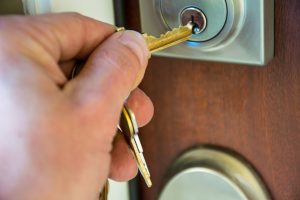 When it's time for a new lock
Replacing one or more locks in your home does come with a higher price tag but there are some circumstances that call for nothing less than a full replacement. If, for example, your locks are damaged or old, you might want to replace them before something goes wrong. If you notice that they have already started sticking or getting stuck, it could be time for a new lock. New lock installations and lock replacements might seem simple but they do require a significant amount of precision. This is why it is so important to have a professional locksmith in Toronto perform any lock replacements for you.
For those properties with relatively weak security systems, new locks can really help keep potential intruders out. For example, you could upgrade your property security by having old locks removed and high-security locks installed.
As mentioned above, if you want to rekey your locks so that a single key will work on multiple locks, these locks need to be the same. If they are not, you might want to have them replaced so that you can enjoy the benefits of a master key system.
Last, but not least, a lock replacement is also an aesthetic investment. So, if you have various doors with different locks, you might want a more uniformed appearance. In this case, all of the locks will need to be removed and replaced with identical models and colours. Also, even if you only have one lock, if it is an eyesore, you might like something neater and a bit more discrete.
At Toronto Top Locksmith, our team is skilled, experienced and trained in performing both rekeying locks and lock replacement. If you are not sure which option will suit you best, we will gladly offer our expert advice. Call us at (647) 479-7764 for reliable Toronto locksmith services when you need it the most. We are available 24/7 and we will be at your door within 15 minutes.
Check out other lock security tips:
6 Reasons to get your locks rekeyed for added safety
Alternative lock replacement options for front doors that are better suited for you