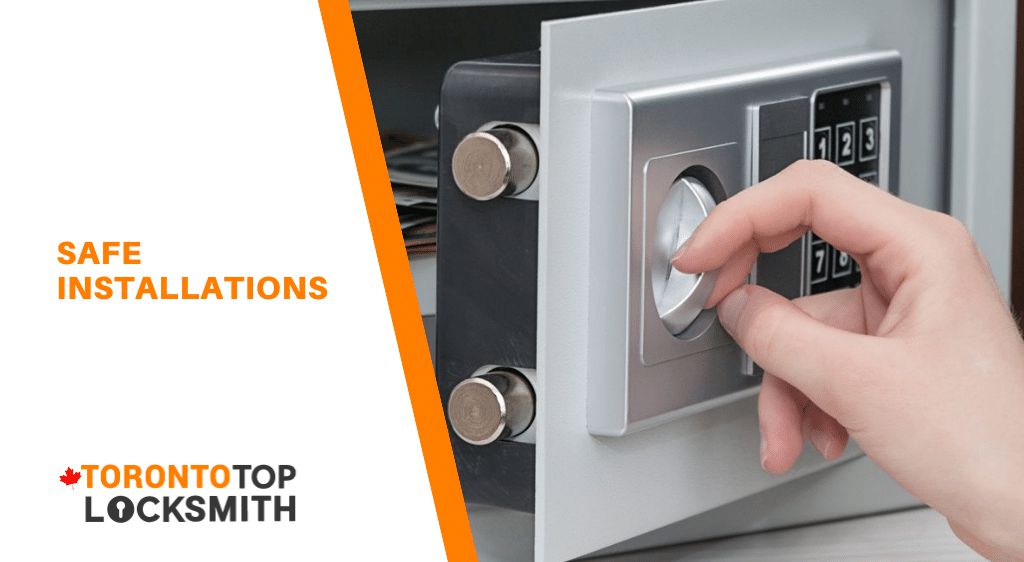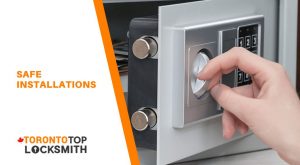 What You Need to Know Before Buying a Safe?
As any commercial locksmith will confirm, no two types of safes are the same. Each type of safe is designed to serve a different purpose. While one might be ideal for protecting valuables, others are designed for keeping documents secure even in the event of a fire. So, before you decide to buy a safe, make sure that you understand its benefits as well as its limitations. Here are some questions you should ask before selecting a safe for your home or business.
What size safe is best?
Consider the items you wish to store in your safe and then choose one that is larger than you think you need. While we often imagine a list of items we would place in a safe, the fact of the matter is that we often choose to put more and more items inside. It's better to get a bigger safe than you think you need because this will ensure that you have more than enough space.
What about a gun safe?
If you want a safe to store a gun or two, it's important to note that there are several types available. They come in various sizes so you should make sure that you buy one that can hold your firearms and ammo. Look for a safe made from strong and thick materials like steel. They should not be easy to pry open with basic tools. The door construction is also important and should have a high burglar rating. The higher the gauge of the metal, the thicker and tougher it is. Gun experts, as well as your local commercial locksmith, will be able to guide you in terms of purchasing the best gun safe.
What security rating is best for keeping valuables safe?
The level of security you need will depend on the value of the items you plan on storing in your safe. It will also depend on your insurance company's requirements if the items are insured. For example, if your safe does not have a certain security rating and your items are stolen or damaged, your insurance company might not pay out. A safe with a lower rating is obviously easier to pry open. The higher the rating, the greater the value of the contents can be.
Remember, some safes have a low official rating but this is not as a direct result of the safe itself but rather because the manufacturer did not put the safe through the necessary testing. Again, your insurance company might not pay out if your items are not secured in the proper safe so make sure that you have something in writing from them to reflect their standards.
How about a wall safe or hidden safe?
Wall safes are a cool idea and the sort of thing we often see in spy movies. However, they are not the most secure. They might be great for hiding things but, once found, it can be pried fairly easily from the wall. This safe is good if you are trying to keep things away from children, but it's not great if you are worried about theft or a fire.
What is the best fire rating?
Just like any other fire-resistant product, there are different ratings for different safes. They are usually rated in hours which means that you can tell how long the safe will hold up in the event of a fire. A 1-hour fire rating is the minimum that should be purchased. Anything less does not offer much protection at all. If the fire gets completely out of control, it can take quite some time to put it out. Keep this in mind when considering fire protection. If you have a fire rating gun safe and you want to put documents inside, you should buy a fire box and place your documents in there before placing them in your gun safe. Papers and documents are far more likely to burn which is why they need extra protection.
Do fire safes keep burglars at bay?
While they are great for protecting against fire, they have known vulnerabilities when it comes to burglary. If you are looking for both fire and theft protection, it's important to keep both factors in mind when selecting a safe. Alternatively, you can install two safes – one to protect documents and another for valuables.
How are photos, data, and media best protected?
In the event of a burglary or fire, most people feel the greatest loss when they realize that their cherished memories are gone. It's those family photos and videos that are missed the most and, if you want to protect them, you will need to choose the right safe. Instead of buying a fireproof safe, look for one that is resistant to fire and it should include a period of time. There are special data/media safes on the market and they are certainly worth purchasing to protect such sensitive items.
What about the type of lock?
Here is where your locksmith's opinion will really come in handy! Dial and electronic locks offer a great level of protection. There are some that are EMP resistant while others are not; so make sure that you find out before you buy. Redundant locks consist of a mechanical as well as an electronic lock all in one. This way, if one of them fails, you always have a backup. Mechanical lock manufacturers often recommend servicing your lock every 5 years. Make sure that you hire a qualified technician to do so. If your lock is electronic, it should never be opened up. If you do, you will void the warranty. The only maintenance required for electronic locks is the replacement of the battery.
When you need professional commercial locksmith assistance to access your safe, contact Toronto Top Locksmith at (647) 479-7764. Our expert team will arrive promptly to ensure that you experience minimal inconvenience.
Check out other home and business security tips:
Hi-tech lock specialists in Toronto
7 Ways to improve your front door security
How to protect your home in Toronto
How to improve the security of your small business in Toronto