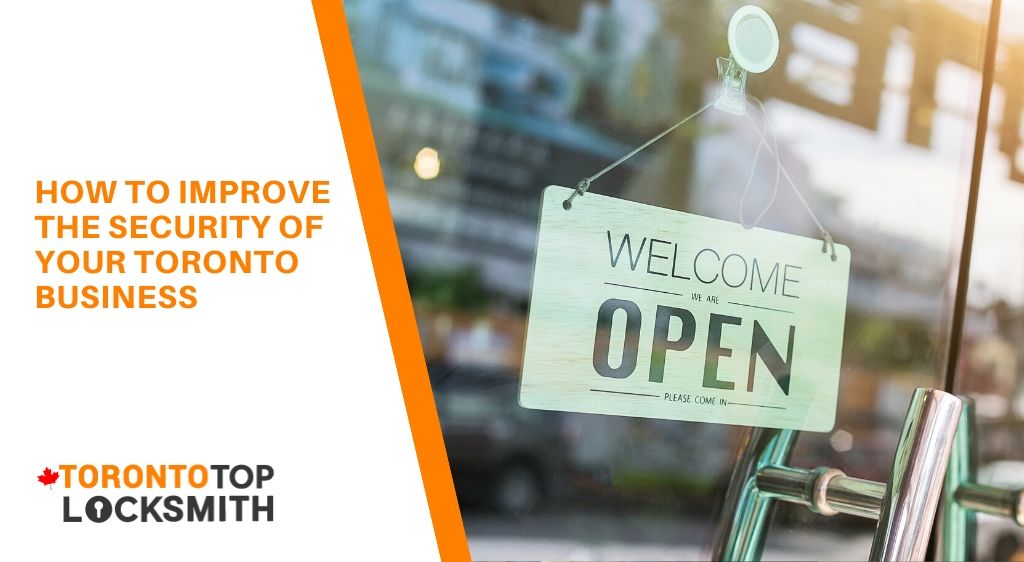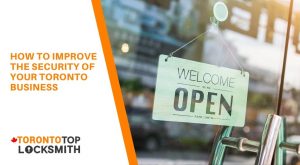 How to improve the security of your small business in Toronto
Just like your home, your business needs to be protected. Not only can a burglar get their hands on cash and expensive assets like computers, but they can also steal private information. If they manage to gain access to client information, you will then need to explain to your clients how their details were compromised. When you call your local locksmith Toronto, make sure that you ask about the following security improvements.
Upgrade locks
One of the most important security upgrades that you can make is to your locks. Especially the locks fitted on any entrances to your property. By keeping these access points secure, you are minimizing the likelihood of anyone even trying to gain access. You most likely already have locks, however, do they offer as much protection as they should? As time goes by, burglars become more and more experienced in picking and getting around more complex locks. High-security locks are a popular choice today and your locksmith Toronto will be able to offer you all the information you need to make the best choice for your business.
Install safes
If a burglar does manage to work their way around your front door lock, you should give them another time-consuming obstacle in the form of a safe. Keep any cash and smaller valuables in this safe to prevent them from being stolen. You can also secure any physical copies of client information in a safe so that these files cannot be stolen either. Remember, just like locks, there are different types of safes on the market. Some are designed to protect against thieves while others prevent water or fire damage. Your local locksmith will be able to help you choose the right safe for your needs and they can assist with the installation too.
Surveillance systems and alarms
It doesn't hurt to install some kind of surveillance system as well as an alarm. While some people like the idea of a noisy alarm, others prefer a silent alarm. Silent alarms are not heard by the intruder which means that the relevant security company or police have time to get to the scene before the burglar escapes. Surveillance systems have also come a very long way over the past few years. Security systems can now be monitored via your smartphone or similar device. You no longer need to worry about keeping an eye on your property thanks to these technological advances.
Online security
While the physical security of your business is extremely important, online security is just as vital. Keeping your intellectual property, trade secrets and customer information safe are important for all businesses. Fortunately, there are a number of online security options. Like locks and surveillance systems, online security varies in terms of the level of protection that they provide.
Risk assessment
Before you start investing in new locks, cameras and the works, ask your locksmith Toronto to assist you in assessing the level of risk to your property. A professional can take a walk around your property and easily identify various vulnerabilities. You might not be able to address every problem at once. This is another way in which a professional can help. They can suggest which aspects pose the greatest risk and should be addressed first. With this list, you can prioritize and make a plan for the immediate future and long-term.
Whether you need locks rekeyed, new locks fitted or you have any other locksmith emergency, you can always depend on Toronto Top Locksmith for fast and professional assistance. Contact our team at (647) 479-7764. Our same day service throughout the Greater Toronto Area is available 24/7.
Check out other business security tips:
Commercial locksmith can help improve your business' security
High-security locks vs standard locks
What you need to know before buying a safe?
Which type of lock offers the best security?