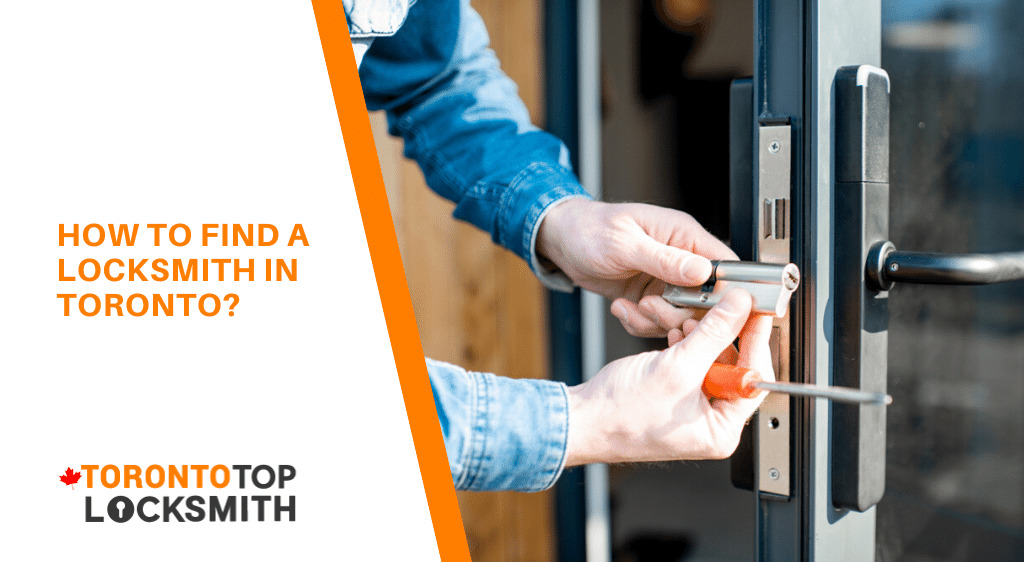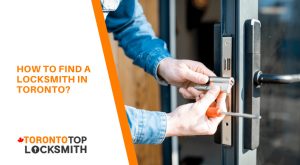 How To Find A Trusted Locksmith in Toronto?
You truly appreciate the services of a locksmith only when you are in dire need. These are also the times when you can easily panic and make the wrong decision. The trick is to plan ahead and find the right locksmith near you in Toronto that will fulfill the services you need.
Here are some helpful tips to find a reliable, speedy locksmith near you when you need them.
Shortlist a few locksmiths near you
It is easy to make an informed decision with a calm mind. However, when you are locked out of your home or car, all these rules go out the window. This is when you don't have the precious time to lose. Such situations are easily manageable if you already have shortlisted a few reliable locksmiths in your locality. We recommend you keep this list on hand, just in case the emergency arises. 
Know what you need
Locksmiths offer a wide range of services and they aren't just limited to making key copies and rekeying. Modern locksmiths are trained to do more complicated tasks like installing high-security systems, etc. Therefore, before you ask for their service, know your requirements well. This will make the quotation process easier.
Are they licensed, do they have identification?
Reliable locksmiths are licensed. Most reliable locksmiths in Toronto are licensed and have years of expertise and specialization in business. Before booking the job, make sure the locksmiths are licensed and when they do come to your help, ask for relevant identification to verify them.
Are they insured?
Trusted locksmiths are insured. They care about their services and invest in insuring their liabilities from external risks. The locksmith company that opts for insurance practices responsible employment. This matters.
Ask your network
Most local services often find work on the basis of word-of-mouth reputation. Get in touch with your network and ask for recommendations for locksmiths near you. Their first-hand experience with the company is more trustworthy.
A good locksmith company will give you a written estimate
A legitimate operation will be transparent about their service pricing and will let you know of any additional charges to get the job done. If the company is untrustworthy they will try underhanded tricks by showing the discrepancy in their charges. Beware of this and opt for locksmiths offering you written estimates for their services.
Verify them online
Check Google Reviews and BBB reviews to truly know their service reputations.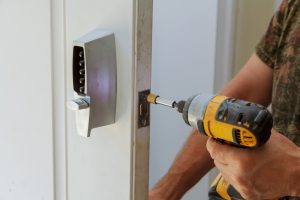 Check their Hours of operation
Not all locksmiths have the same hours of operation and few are available 24/7. Make sure you know their hours and days of operation before you make the call. Locksmiths in Toronto who are available 24/7 are easily the best choice for emergency lockout services. They are quick to reach and get the job done as quickly as possible. Make sure to ask if they have 'after hour' prices for their special services, they may be different than one listed on their website.
Do they offer payment on credit?
Most legit businesses offer credit payment operations. If a certain locksmith operates fully on cash, beware. They might not have a fully trusted operation or might be doing business under the table. It is always best to opt for a business that has a paper trail.
This checklist should be enough for you to land a licensed locksmith near you. Make sure to verify them with proper identification when they come to your door!
We at Toronto Top Locksmith have a wide network of locksmiths in Toronto who are happy to offer 24/7 services, even in emergencies. Our lock experts are licensed and have years of expertise in locksmith services.
Give us a call for a free estimate at (647) 479-7764
Check out other tips for hiring a locksmith:
How to hire the best locksmith in Toronto
7 questions to ask a locksmith before you hire them
Residential locksmiths can help you feel safe in your home
How to hire the best commercial locksmith?
Commercial locksmith can help improve your business' security