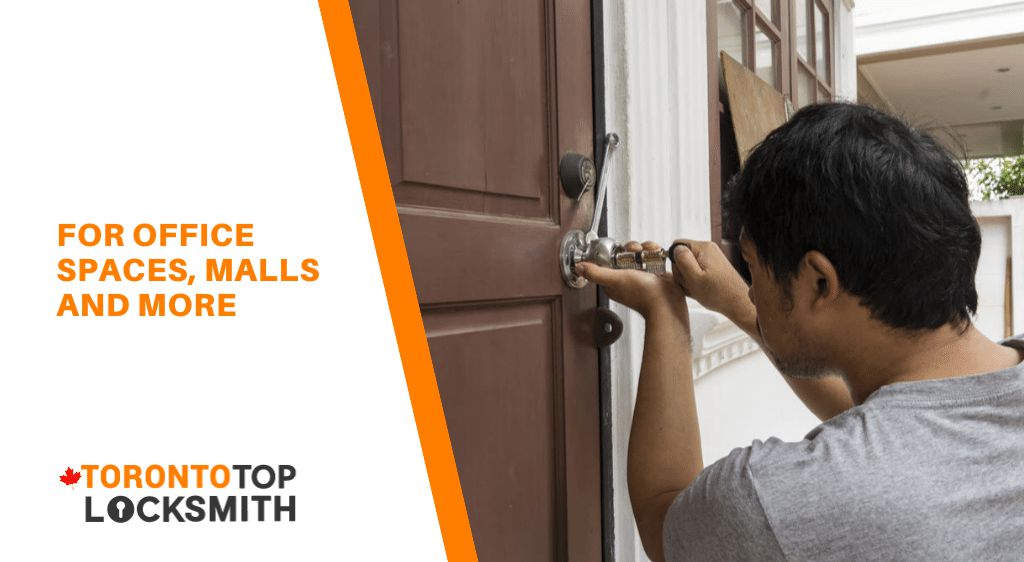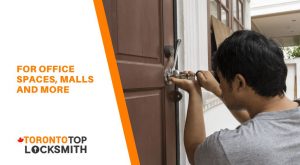 How to hire the best commercial locksmith?
Hiring a locksmith for your commercial needs is not a decision to be taken lightly. When you hire a locksmith, you are putting your safety and security in the locksmith's hands. Since there are so many commercial locksmiths out there, how do you know which one to choose? All you will need to do is find out the answers to the following questions.
Are they licensed?
Hiring a licensed locksmith is important because you can then set your mind at ease knowing that you are hiring a professional. A licensed locksmith will need to complete training or an apprenticeship program in order to become qualified. Not all locks are the same and not all locks or key problems are the same. A licensed locksmith is familiar with various types of locks as well as how to solve lock and key problems. If they do not have the necessary qualifications, you will not know for sure if they can do the job or if they are trustworthy.
What costs are involved?
Different locksmiths have different rates. Some charge by the hour and others have a flat rate. Some charge a call-out fee while others do not charge a call-out fee if you choose to use their services. In other words, if you call them to evaluate the condition or diagnose the fault with a lock and you do not choose to have the lock repaired or replaced, you could pay a call out fee. If you do choose to have the lock repaired or replaced, they might no longer charge the call out fee. When you call a commercial locksmith, make sure that you let them know where you are located and the kind of problem you are experiencing. Ask for their rates and prices before you agree to call them out.
Are they local commercial locksmiths?
Local locksmiths are not only best for homeowners but business owners too. When you hire a local commercial locksmith, you can rest assured knowing that they are always nearby. If they are in your area, it will not take them too long to reach you in the event of an emergency and you don't have to worry about high costs that can occur if the locksmith has to travel long distances to reach you.
Is the work covered by a warranty?
A reputable locksmith will always stand by their work. They do so in the form of a warranty. By offering a warranty, you can rest assured that they will solve any problems that may occur after performing the lock repair, replacement, or another service. The guarantee or warranty will clearly stipulate what exactly is covered as well as the duration of the warranty.
Does each of their employees undergo a background check?
Ask your locksmith if they take the time to check the background of every employee. It's important to know that the locksmith technician who visits your business is trustworthy and does not have a dubious history. This is for your peace of mind as well as your security and the safety of your employees, clients, and business assets.
What services do you offer?
Ask about their full list of commercial locksmith services before you proceed. You want to make sure that they can perform basic locksmith tasks like opening locks, replacing locks, cutting keys, and more complex services too. They should be familiar with various types of safes as well as high-security locks and related systems used to secure your assets. If you hire a locksmith team that offers a full range of services, it will be far more convenient and it can help you save money too.
What if our business grows considerably?
You want to make sure that the locksmith you hire will be able to keep up with your needs as a business. Some locksmiths may only be able to secure smaller premises whereas others specialize in everything from compact office spaces to large warehouses with several points of entry. If you plan on growing your business, it's best to have the right locksmith on your team rather than changing locksmiths in a few years.
Remember, as important as it is to ask a commercial locksmith these questions, it's also important to do your own research. Look for reviews online and find out what others have to say about their experiences. You can also ask friends, family members, and co-workers for their opinions and any experiences they may have had when working with particular locksmiths.
For reliable commercial locksmiths in the GTA, call Toronto Top Locksmith at (647) 479-7764. Our same day locksmith services will help keep your business running smoothly without any unnecessary interruptions. We are also available 24/7 so, no matter the day or the time, we will arrive to solve your locksmith emergency right away.
Check out other tips for hiring a commercial locksmith:
How to find a trusted locksmith in Toronto?
7 Questions to ask a locksmith before you hire them
Commercial locksmith can help improve your business' security
How to hire the best locksmith in Toronto