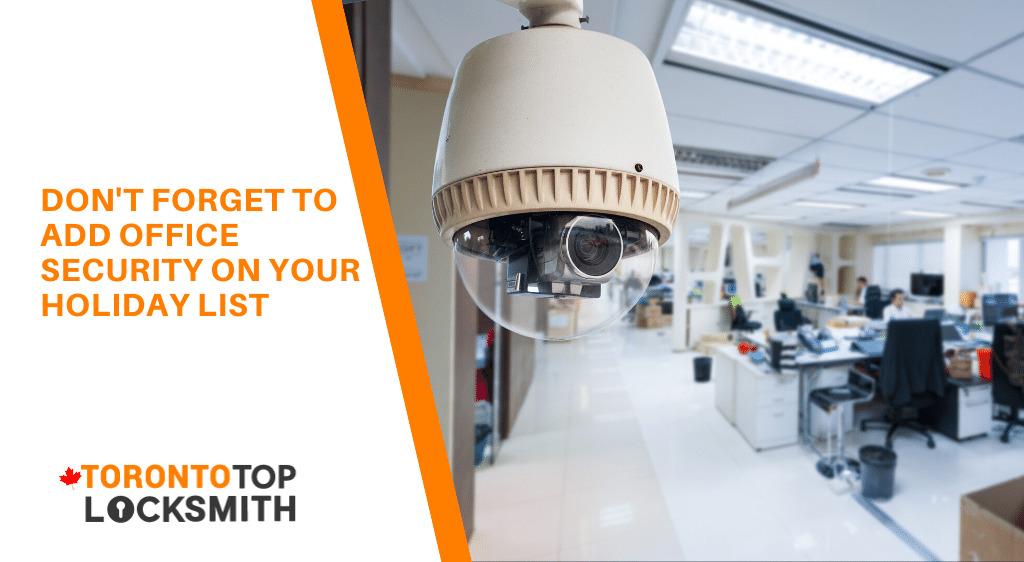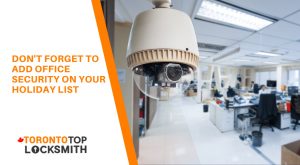 10 Tips To Improve Your Office Security This Holiday Season
Office environments can get a bit crazy during the holidays. The excessive workload and wrapping up for the holidays does not exactly make space for office security at the top of the list. Thieves and burglars know this and exploit this fact to plan their crimes.
Most thefts happen during such carefree moments. Therefore, the holidays aren't the time to let your guard down. Your business or workplace should always be a place of safety for your employees.
Here's how you can amp up the office security efforts during this holiday season:
1. Encourage everyone to lock up their valuables
This is a useful policy to apply all year round but is particularly helpful in preventing theft of this holiday. Encourage your employees to lock their valuables at assigned cabinets or drawers. Important documentation and business valuables should always be locked up in a high-security safe.
2. Have a code word for non-familiar personnel at the workplace
Encourage employees to be diligent and report any unfamiliar faces loitering around the office. During the hustle and bustle of the holidays, it is easy to miss a stranger in the midst, therefore it is essential to be really careful. Being aware is one option and the other is encouraging reporting of such strangers.
There can also be a code word employed that flows in the conversation naturally without alerting the stranger. Something like 'You have a call for Jane Smith' can be used to alert a foreign presence without alerting them. There can be multiple codes circulated for different security threats.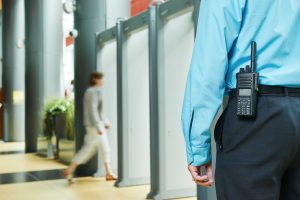 3.Have security personnel at attendance at all times
Amping up security with temporary security personnel just for the holidays is one real way to improve office security. This person can not only login visitors but also be responsible for security clearances in the reception area. Thieves and burglars know that the holiday season can keep the office staff busy and the reception area is often the first to face the negligence. Keep your reception area always attended and monitored for security issues.
4.Review your alarm systems and security credentials
Review your alarm systems and settings to theft-proof your office. Since the work timings can differ during the holiday season, align the automated security surveillance system with the new timings. Double-check your alarm system settings. Better yet, update your monitoring alarm system service provider of your holiday times so any inconsistencies can directly be flagged to them.
5.Have a buddy system in place if employees are planning to work overtime and leave work late
Overtime and leaving the office later than usual can be a norm for some workplaces. One way to make your employees feel safer is by arranging for a buddy system to escort the employee to their vehicle. This way they never have to leave the premises alone.
6. Check if your access control system and video surveillance system is set up
Prevention is the first step in improving security. Double-check if your CCTV cameras are monitoring the key areas. If there is a dark corner at your workplace, make sure it is monitored on the surveillance cameras.
Consult or have the professional security experts verify and update the settings of your access control system. This will ensure that the right people with apt security clearances have access to key company property and this includes the premises. Keep the list of credentials updated. See any ex-employees have access to restricted space? Take them off the system.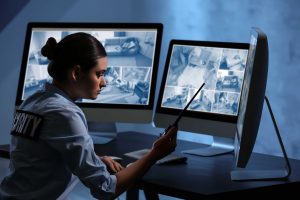 7.Install smart security systems and high-security locks wherever necessary
Evaluate your security measures and have professionally installed high-security locks and smart security systems in place. Some companies even hire professional monitoring services during the holidays to be extra sure.
8.Implement visitor logging and reporting
Let no visitors enter the office premises without logging in their presence in the system. This ensures easy monitoring and tracking later if the theft was to take place.
9. Don't let the outsiders know that the office is empty!
This includes preventing any security leaks on social media. When the office is empty, secure the blinds and shutters to prevent any outsider to notice the absence. The main doors of the office should never be left ajar or unattended. Access cards and other security clearance should be made mandatory to enter at all times.
10.Ensure that your reception numbers are registered and listed
The first line of fire in an office is the reception area. The receptionist is also the one who can call the security or 911 at earliest. Therefore, keep your phone and voicemail records, and caller ID updated with office name, number and address. That way it is easy for the 911 operators to track your call and dispatch emergency service.
These measures will give your employees and office staff the peace of mind.
We at Toronto Top Locksmith are diligent about commercial security for offices, retailers, malls and other commercial spaces. If you are looking for emergency locksmiths in Toronto, call us today.
Stay safe this holiday!
Check out other office security tips:
6 Reasons why you need a security budget
How to hire the best commercial locksmith?
How to secure your office after a break in
Commercial locksmith can help improve your business' security