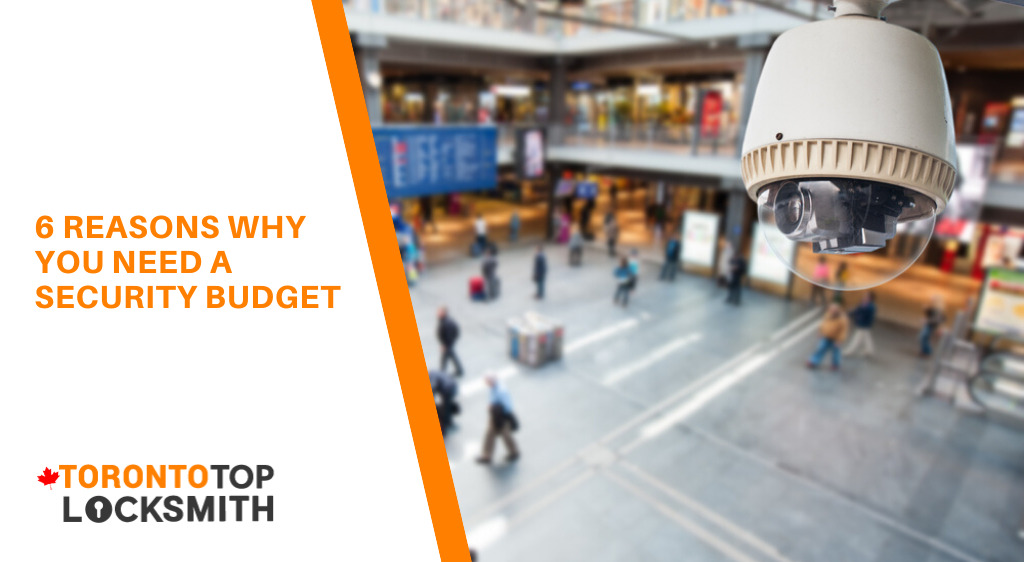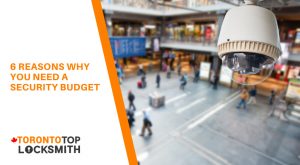 6 Reasons why you need a security budget
We are the trustworthy and reliable locksmith in Toronto offering commercial and residential locksmith solutions for our clients. One of the most common questions we get when executing projects is how much security budget should I plan for? And do we need to budget for this? 
The answer is yes.
If you own a commercial property or are responsible for the security of residences, security is one of the topmost priorities. Having a security budget is important because:
Investment in security staff
If you have a retail business, a fast-food restaurants and other establishments you know how important the security personnel is for your business. They keep your premises safe and ensure that shoplifters and other misbehaving customers are shown the door or taken action against so the business doesn't suffer a loss. 
Once you have the security budget in place you have a real understanding of how much you can invest in security manpower and how much of those can be outsourced.
To implement strong CCTV and other monitoring measures
When you have a strong understanding of security requirements for your business you can assign the right budget for online and offline video monitoring measures. If you are a commercial space then CCTV is one of the crucial ways you ensure the footfalls in your premise.
These measures also ensure that any security breaches are caught on camera and actions are taken to prevent business loss.
Saves money in the long run
Having security goals gives your business a clear vision of security requirements. Once you have that clarity, it is easy to invest in a streamlined fashion that makes the most of your budget rather than unplanned investment which would prove to be wasteful.
Having a security budget means you are prepared for the future since you know the security requirements and can scale them in an organizes manner at a later time.
Improve security protocols if needed
As a business, the plan is to always be prepared for potential scaling, operations and also security protocols. Just because you implemented certain security measures 2 years ago doesn't mean they can withstand your current requirements. As a business, you need to continually access these requirements and have enough budget set aside to improve the security protocols that take into consideration the long-term continuity of the business.
Invest in securing the assets efficiently
Defined security budget means you have a clear idea about what assets of your business you need to secure and can look out for appropriate methods to do so promptly. Whether it is installing a safe or a vault, a budget allows for these allocations. It also gives an understanding of the flaws in your current system that need to be tightened with security measures.
This also gives your business a leeway to plan for the future and set aside a budget for crucial business assets that needs protection.
Contingency for emergencies
A good business owner understands that emergencies happen even when you are most prepared. Whether your business was broken into or an unforeseeable circumstance has loosened the security measures, having a contingency action plan helps you circumvent these issues promptly.
At Toronto Top Locksmith, we understand that our business means a lot to you. We also get that you would like to take absolute measures to enhance the security and protection of your staff and premises. This is why we are happy to take up commercial projects such as security system upgrades, safe installation and master key installation services for our clients. We also offer specialized services in high-tech security implementations for retail stores, restaurants, malls and other commercial spaces.
We offer timely and speedy locksmith services to clients across GTA and Toronto. Call (647) 479-7764 for reliable Toronto locksmith services you can trust.
Check out other lock security tips:
How to improve the security of your small business in Toronto
Commercial locksmith can help improve your business' security
High-security locks vs standard locks
10 tips to improve your office security this holiday season