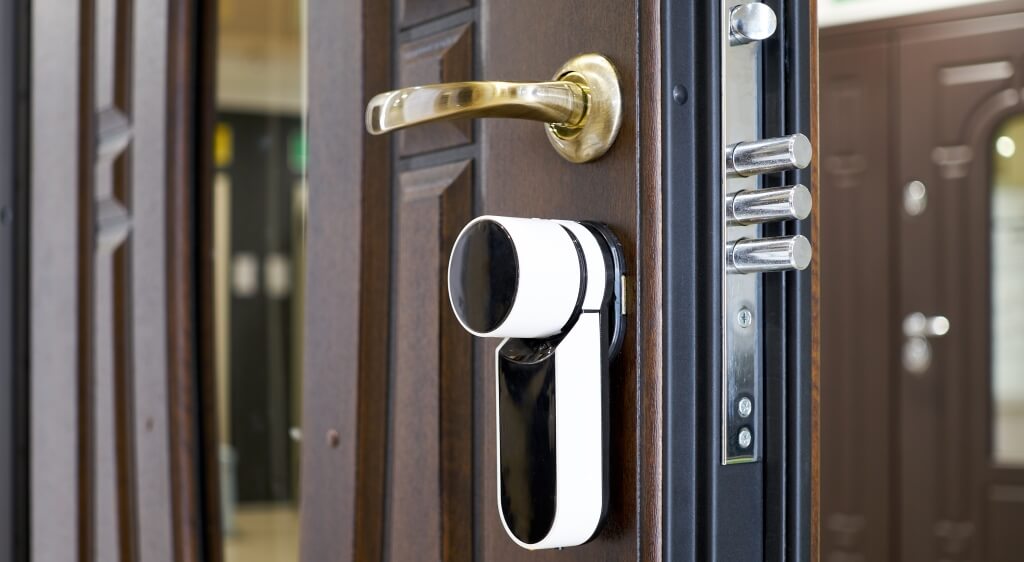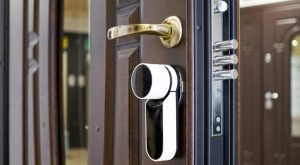 Toronto Top Locksmith: Top 5 Locks for Renting in Toronto
If you own a property in Toronto that you wish to rent, you can be sure that your tenants will be interested in several factors and features. One important feature is security. While you may not have your own belongings stored in the property, you want to make sure that your tenants feel safe at home. Here are some of the lock options from which you can choose.
CONVENTIONAL LOCKS AND DEADBOLTS
If you are starting out and you don't have much money to invest in security, the least you can do is install a durable lock and deadbolt on all exterior doors. While these locks do not offer any high-tech features, they do make it difficult to gain entry without a key. Remember, by pairing a lock with a deadbolt, you improve the security of the property dramatically.
KEYPAD LOCKS
These locks offer a number of excellent advantages. Since the door is opened using a code, you don't have to worry about carrying and possibly losing your keys. It's also great because you can allocate a code to each family member so you know exactly who comes and goes. Possible drawbacks include the potential for hackers to gain access to the property or some may even be able to guess your code. If you forget your code, this can be another problem since you will need to contact a skilled Toronto locksmith. The initial installation costs are also one of the reasons why many people do not choose keypad locks. The type of brand you choose will also dramatically affect the cost. Another potential disadvantage is the fact that these locks can stop working in the event of a power failure. They usually have a backup power source but this eventually runs out. If it does, you can find yourself locked in or out of your home.
WI-FI LOCKS
Wi-Fi Locks are great for security and convenience. They also allow you maximum control since you can unlock and lock your door through an app on your smartphone. Have you ever left home and wondered whether or not you locked the doors? Wi-Fi locks will set your mind at ease and you don't have to turn around to physically check the doors once again. You also don't have to worry about losing or misplacing your keys. Your Smart Lock can be connected with your Smart Home which means that you can sync it with your cameras, lighting, thermostat and more. By connecting your Wi-Fi locks to other home features, like lighting, you can control the lights remotely. So, even when you are not home, you can create the impression that you are. This helps keep potential burglars away. From an aesthetics point of view, smart locks also look good. You don't have to worry about a bulky eyesore. If you want to give somebody access to your home when you are not there, you can do so via the app. This is handy if you have somebody water your plants or feed your pets while you're away.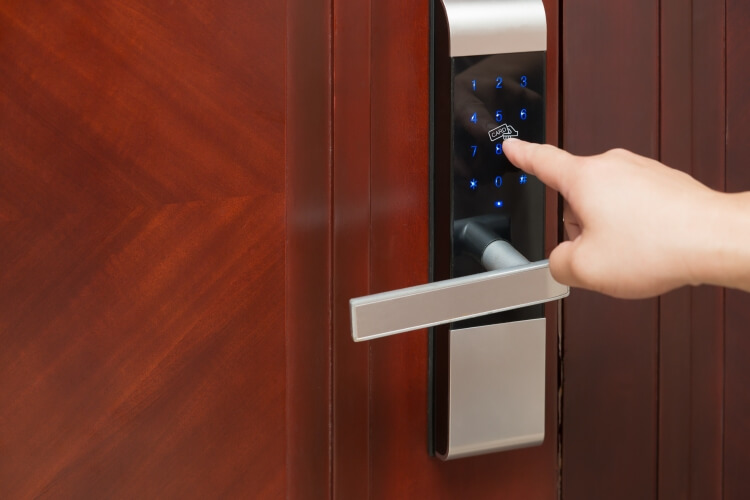 Realistically, it's also important to consider possible drawbacks. These include losing your phone, the cost of installation and losing your connection due to poor signal or power outages. It's also important to make sure that you choose a high-quality smart lock such as those available at August. Here you will find everything from durable Wi-Fi smart locks to their Smarter Hosting Bundle and everything in between! Since each home has different needs, each of these lock systems has something essential to offer. With features like DoorSense, Smart Alerts, Authentication and Encryption, your tenants will enjoy the utmost peace of mind. There is even an easy way of deactivating the app on your phone if your phone is lost or stolen.
RETROFIT SMART LOCKS
These locks are handy if you want to hold on to existing keys and not have to change the exterior of the deadbolt. Once the installation is complete, you will enjoy the benefits of a smart lock without a full installation. On the downside, the strength of the lock depends on the existing lock. If the deadbolt is already weak, it can still be easy to pick and, in this case, it's best to install new locks altogether.
HIGH-SECURITY LOCKS
High-security locks have also proven popular over the years because they are very difficult to pick or bump. They are also made from durable materials which means that they are not easily damaged either. Their strength is beneficial for security and it also means that the lock will not fail anytime soon. Duplicating keys is often a concern for regular locks but not with high-security locks! As the landlord, you don't have to worry about your tenants making copies. On the downside, if you do need a new key, it is more time-consuming than usual. These locks are also on the more pricey end of the scale.
The bottom line is that the locks you choose for your rental property will depend on your preferences, budget and just how concerned you are about the local crime. While it's true that some areas are more affected than others, you never want to leave your property or tenants vulnerable. To find out more about the locks mentioned above or for expert advice on the best locks for your property, call Toronto Top Locksmith at (647) 479-7764. We are available 24/7 throughout the Greater Toronto Area.
Check out other lock security tips:
Which type of lock offers the best security?
High-security locks vs standard locks