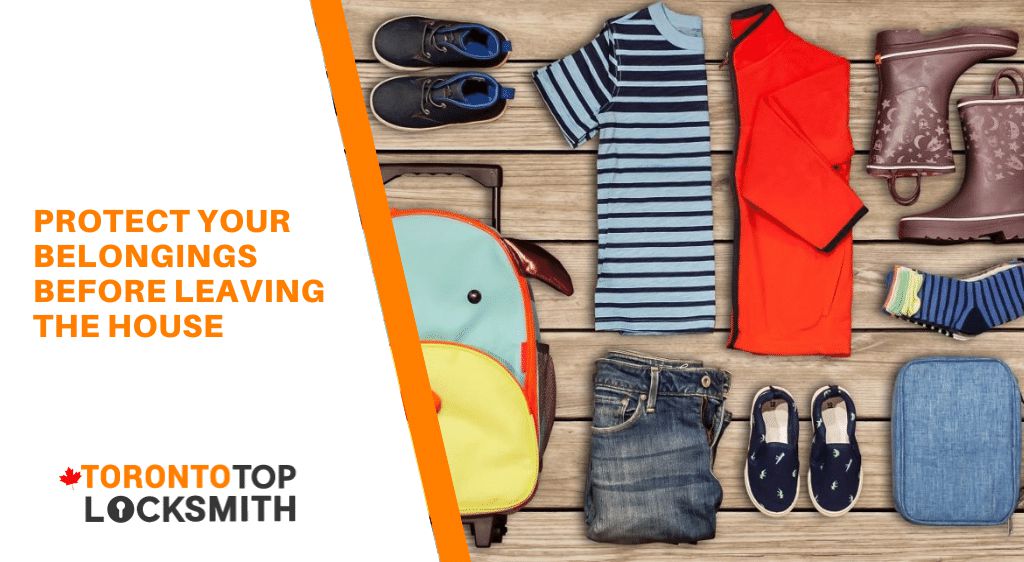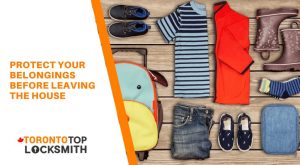 Protect Your Belongings Before Leaving The House
Protect your belongings! You don't have to be a professional residential locksmith to know that all homes have at least one vulnerability. Your home is not only your personal sanctuary, but it's also filled with all your belongings. While some are purely sentimental, others are of financial value and both need to be protected. Here are some tips to help you secure your home.
Main Exterior Inspection And Protection To Protect Your Belongings
• Start by taking a look around the outside of your home and look for weaknesses and take the necessary measures.
• Inspect all windows for damage and perform repairs or replacements if needed. If a window can be pried open, you can be sure that an intruder will be able to access your home without much effort.
• Check all of your doors for damage and you may wish to install additional locks. Your local residential locksmith will be able to recommend the best locks and install them too.
Some More Exterior Inspection Tips
• Trim any shrubbery along walkways and around entrances. You don't want to give anyone room to hide. Thorny shrubs can be planted around windows to make potential thieves think twice.
• Inspect your fence regularly for damages or any weak spots. If you don't have a fence, it might be worth investing in one.
• Check your yard for anything that might be stolen and pack them safely inside your garage or home. Examples include your grill, bikes, and car. If you cannot park your car in a garage, make sure to find the safest area around you.
• Motion sensor lighting is also a great investment. Set them up so that they light up as soon as anyone sets foot on your property.
• Pack away any toys and yard tools like ladders. You should store safely anything that thieves can use to gain access to your home.
• If you have a two-story home, you should make sure that any trees are pruned regularly. A determined thief will do anything, including climbing a tree, to access your home.
• Make sure that your home is clearly numbered. Use large reflective numbers so that the authorities can find your home quickly if need be.
• If you park your car on the street, make sure that it is locked, has an alarm installed, and remove any valuables that might tempt somebody to break in.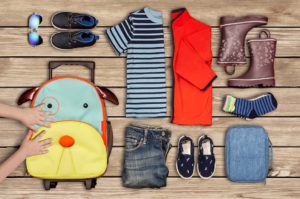 Interior Inspection and Protection To Protect Your Belongings
• Apart from the outside of your home, you can also take the following steps to protect your home from the inside.
• Install curtains on all windows including your garage. If you store items in your garage, you don't want to allow anyone a clear view of your valuables.
• Reinforce your doors and update any door and window locks if necessary. Sliding doors will need extra locks since they are one of the most vulnerable of all. A residential locksmith can recommend the strongest locks for your sliding doors and they can perform the installation too.
Some More Interior Inspection Tips
• Secure the door that leads from your garage to your home. Your garage door might not be the toughest and you want to prevent easy access to your home via this point.
• Use a home safe or lockbox to secure smaller valuables like jewelry. You should conceal and secure the safe in a place where nobody can find. Don't leave the passcode or a key to the safe anywhere in your home.
• Don't hide keys outside your house. Thieves know all the best hiding places. It's also important not to label your keys. In case you lost your keys, make sure no one in public knows where you live.
• Consider investing in a home security system. There are many different features available, so choose one that suits your needs and budget.
If you are planning on going away for an extended period of time, make sure that you have somebody who can stop by every couple of days to protect your belongings. In case your mail builds up, it's a dead giveaway that you're not home. Make sure a friend or loved one stops by regularly, so they can check on your home to make sure that everything is OK. For expert residential locksmith services, contact Toronto Top Locksmith at (647) 479-7764.
Check out other home security tips:
Burglar proof your home with these 10 easy tips
The best ways to upgrade the security of your home
7 Tips to secure your home this summer when you are holidaying